Leg 1: Houston, TX (KHOU) to Nashville, TN (KBNA)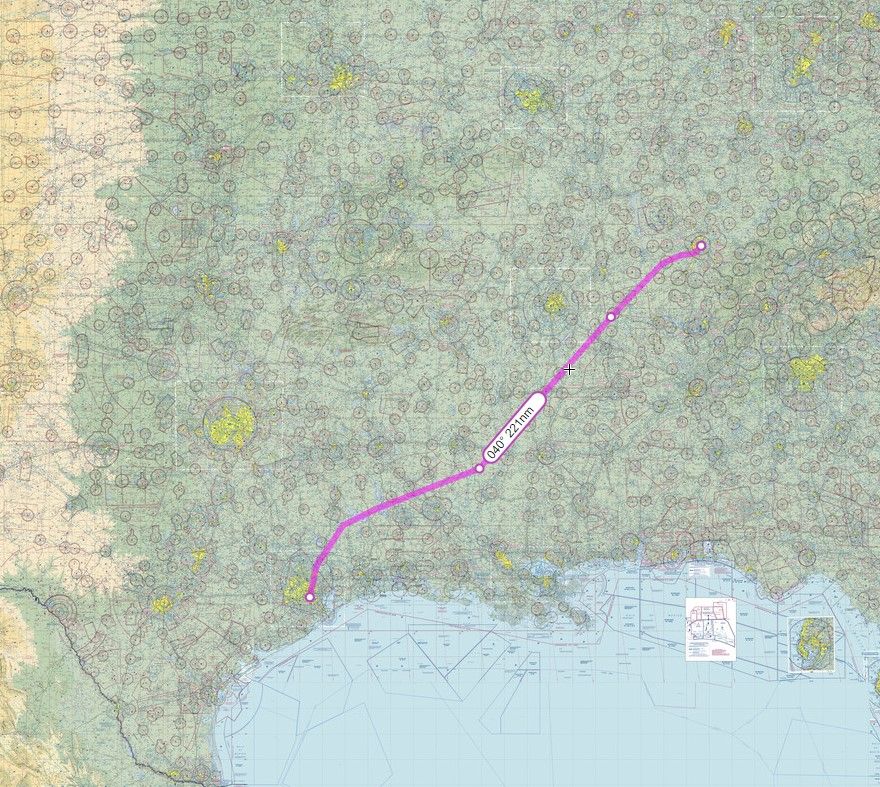 For the first leg of my trip I departed from my hometown airport, Houston Hobby (KHOU). For this leg I was flying real-time and live weather. This was actually the first (and only) time I flew real-time, because flying at night leaves most of the scenery completely in the dark.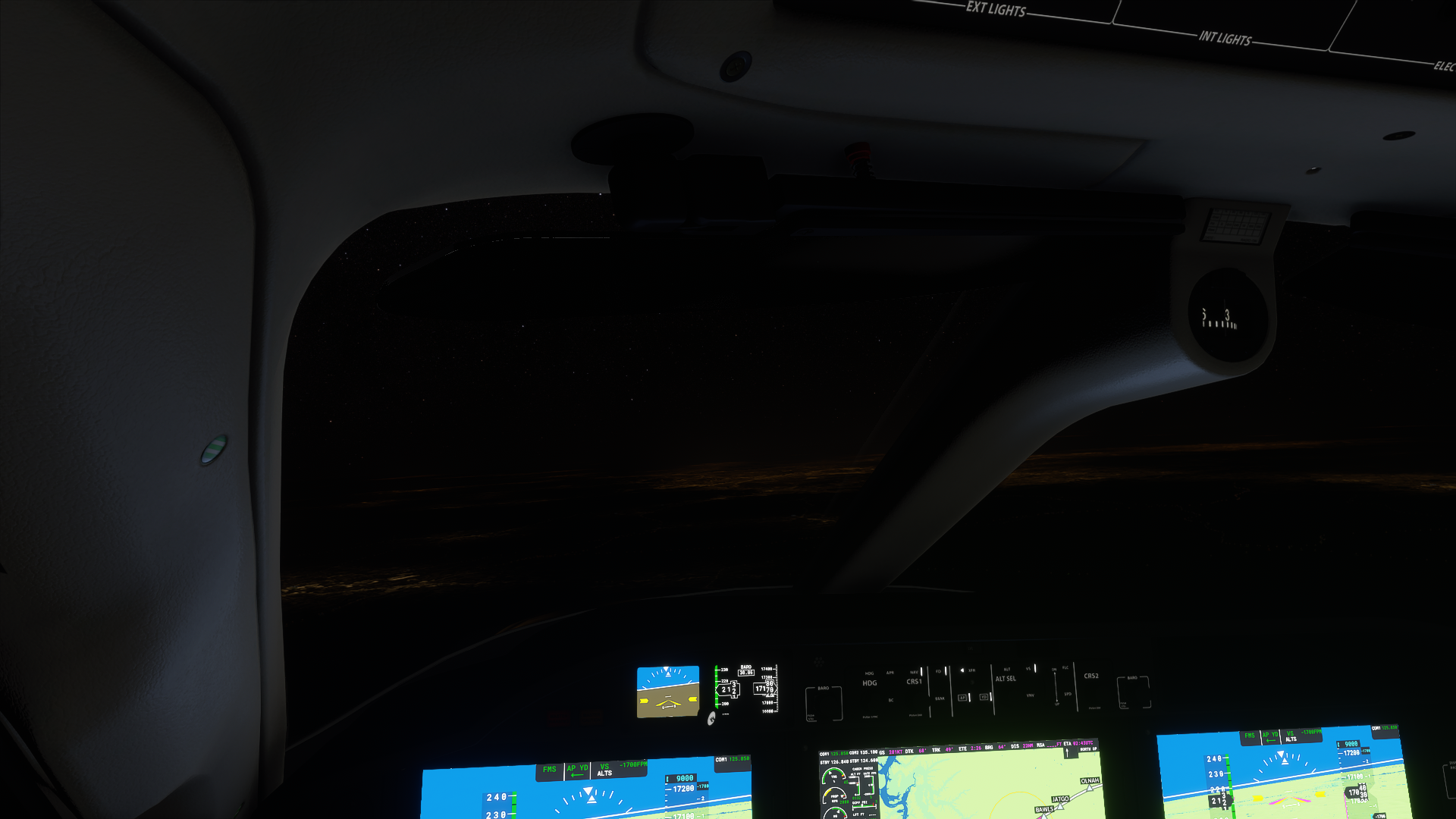 It was a pretty uneventful first flight cruising at FL190. There is not much between Houston and Nashville, so it was very dark, unlike the undimmable screens of the MSFS G3000. Those were bright as hell.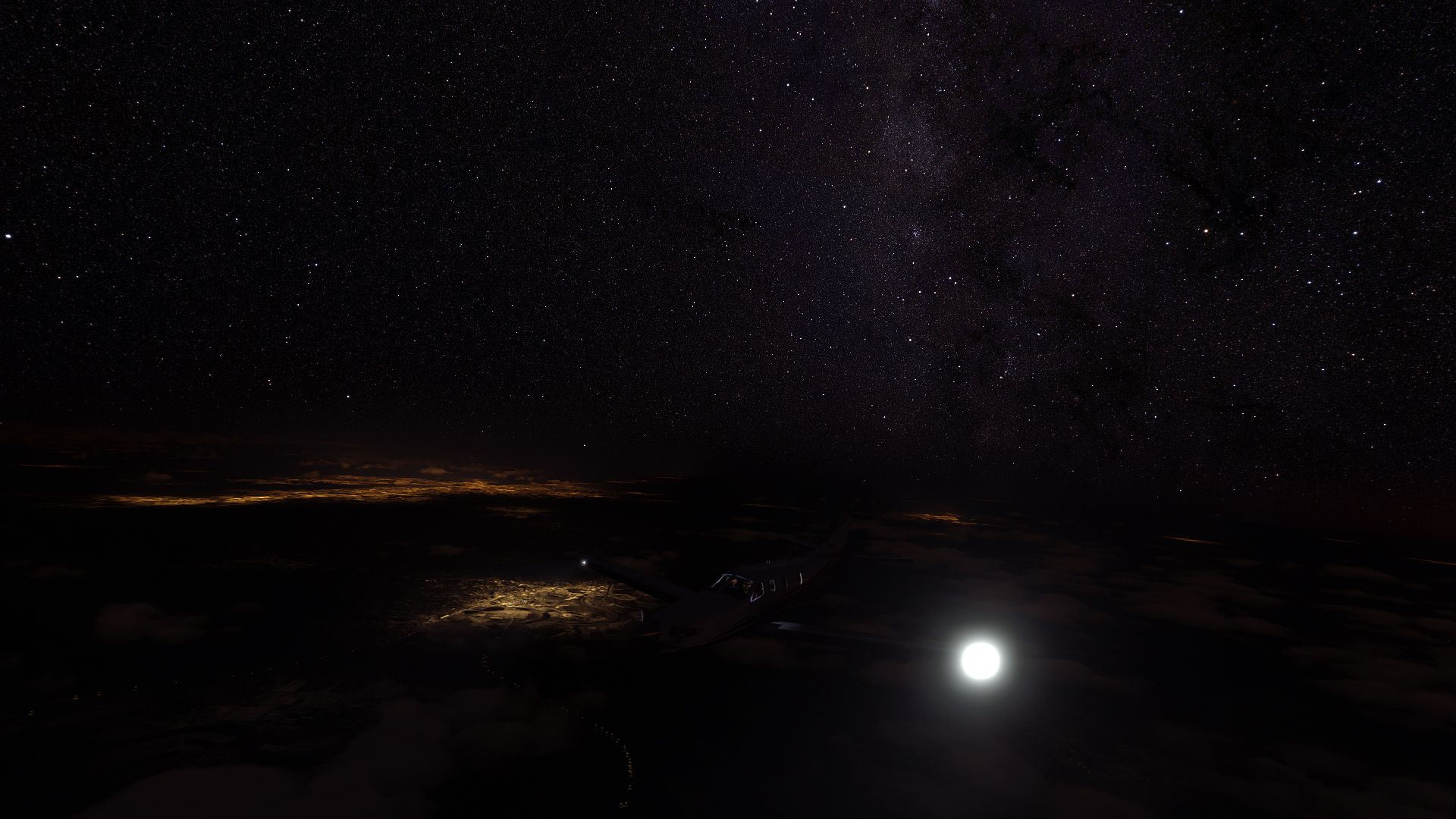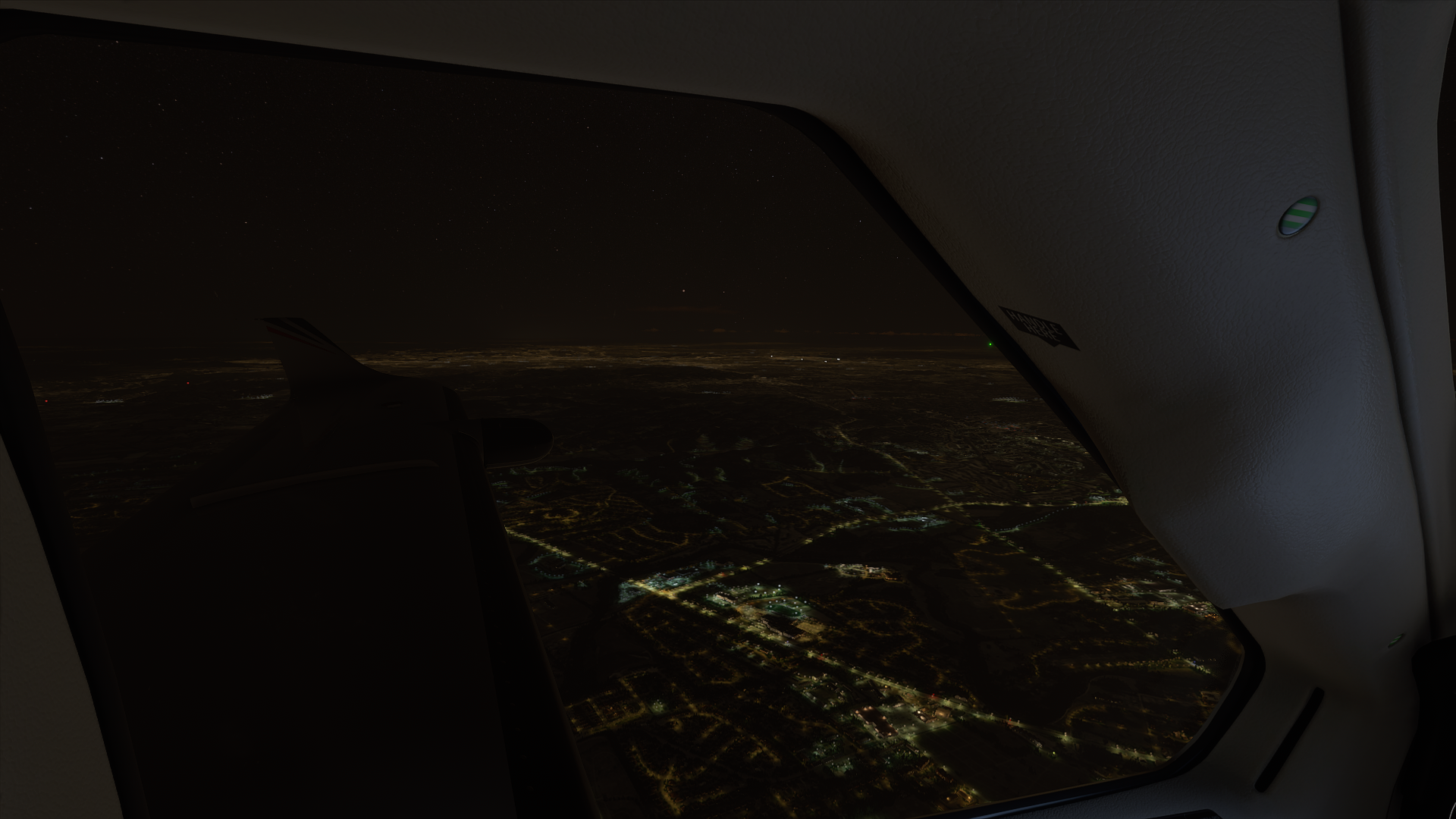 I arrived at Nashville International Airport with clear skies and made an unremarkable approach and landing.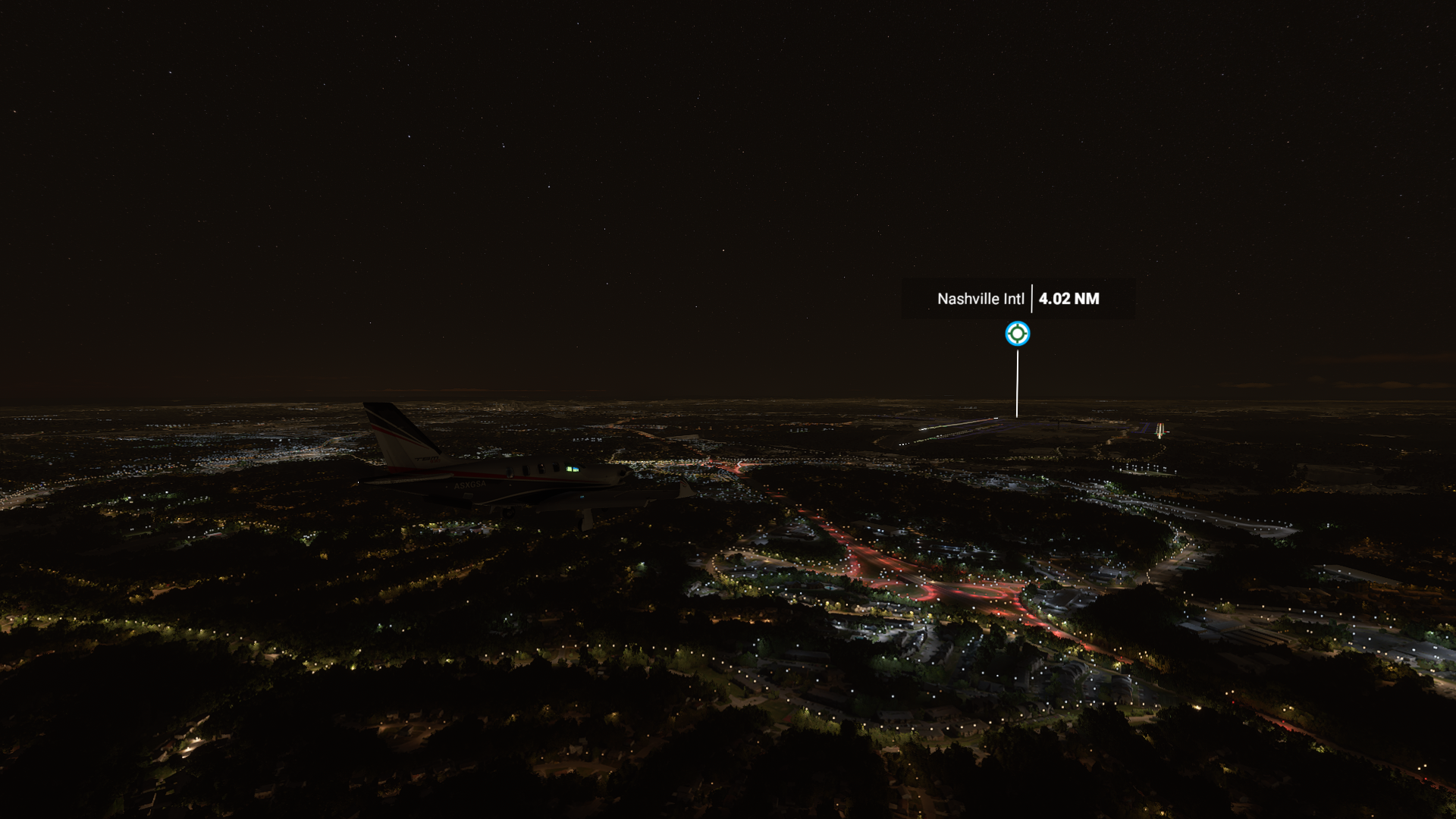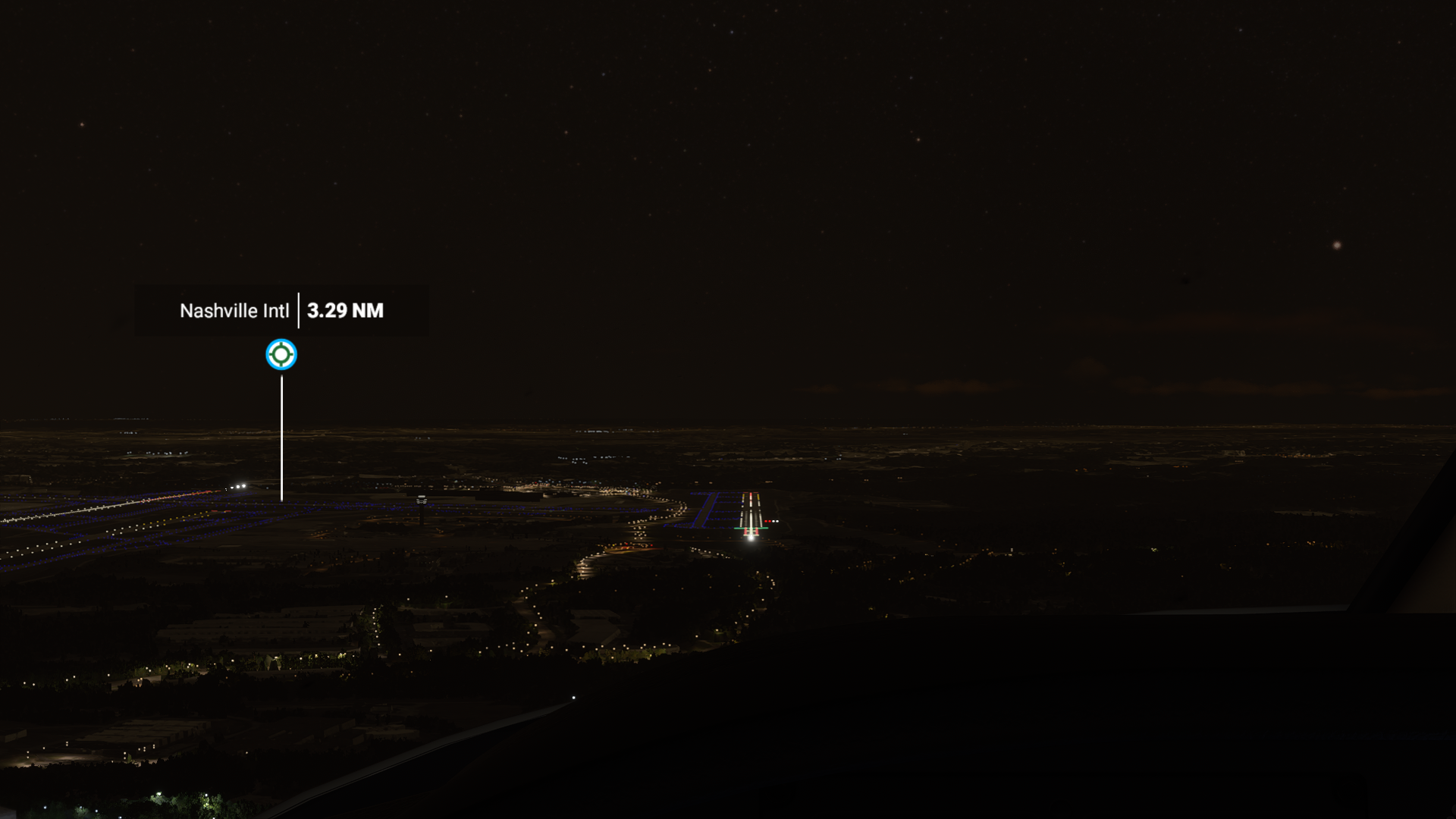 I parked, shut the engines down and decided no more real-time flights. I want to see everything in the daylight!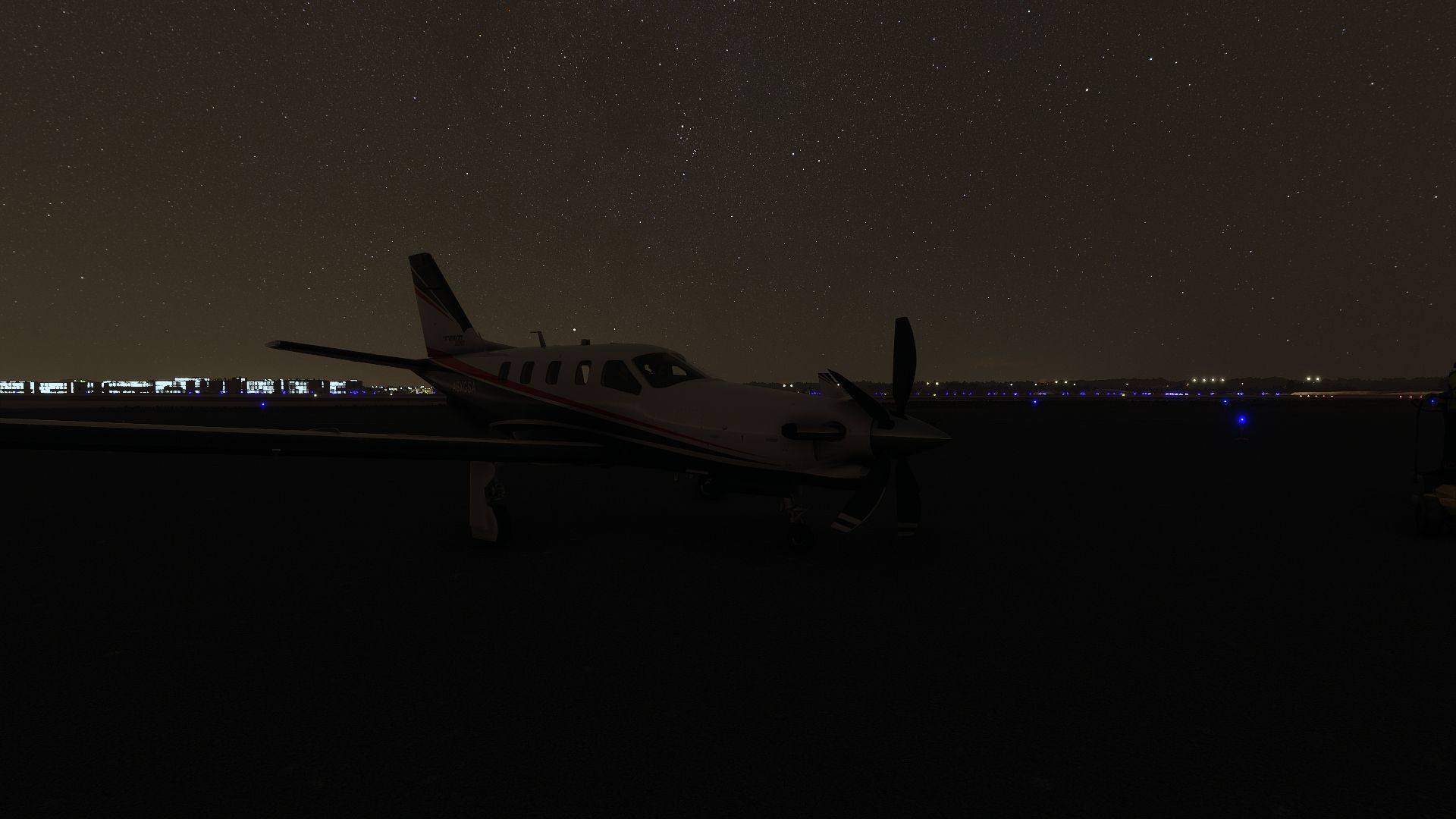 Leg 2: Nashville, TN (KBNA) to Erie, PA (KERI)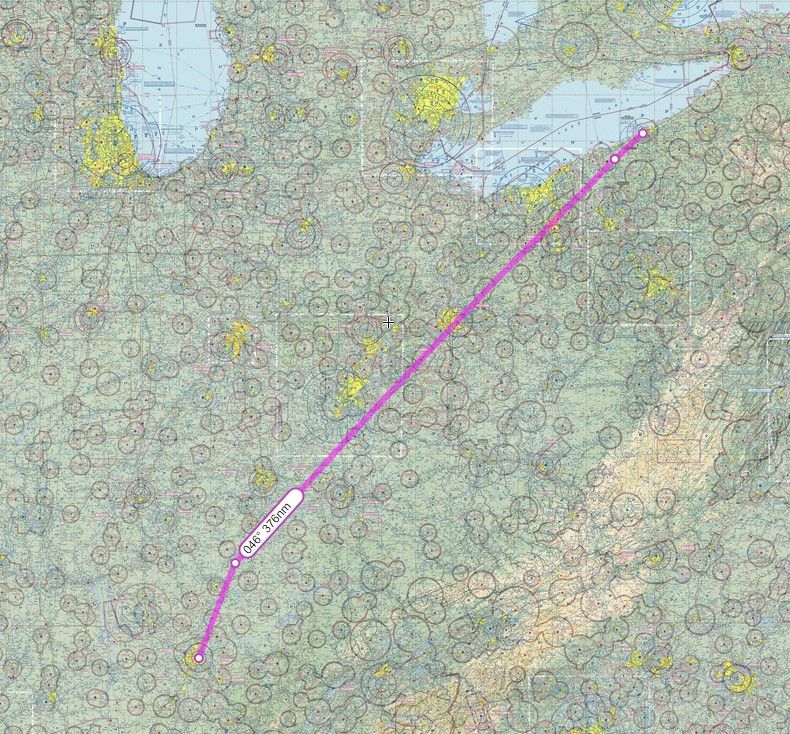 No longer restricting myself to flying in real time I departed the next leg of the trip during the daytime. Maybe late morning or early afternoon? I don't know, I didn't actually write it down.
KBNA was a pretty busy airport with other traffic. I was in line taxing behind SWA6736 flight being depicted in MSFS as a Bonanza.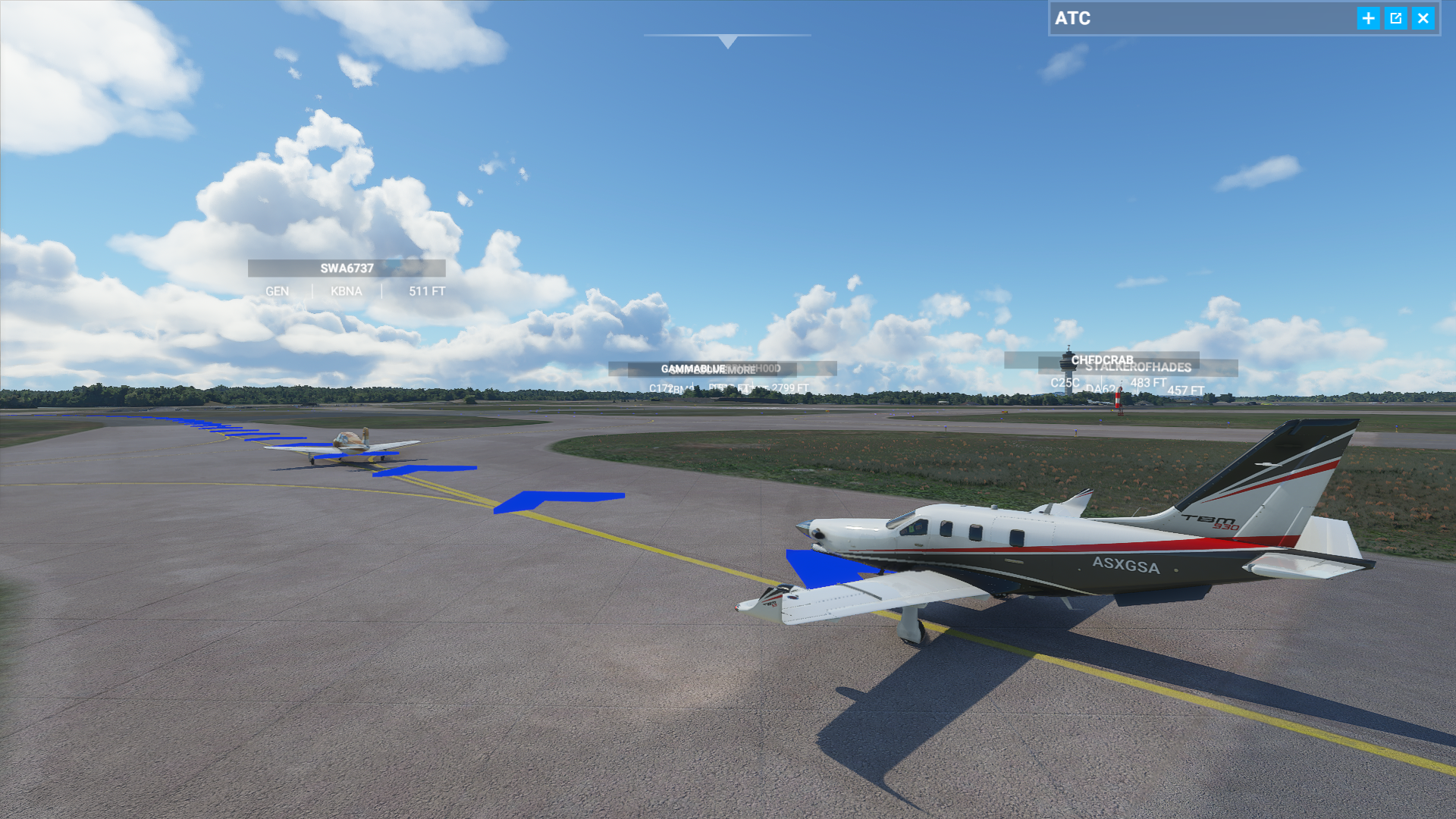 Even though I was second in line to depart, because I made radio contact with ATC before that plane in front of me, they cleared me for departure first. So I had to pass the SWA6737 on the shoulder to make it on to the runway.
I successfully executed this unrealistic maneuver and was then up and out of Nashville enroute to Erie, PA.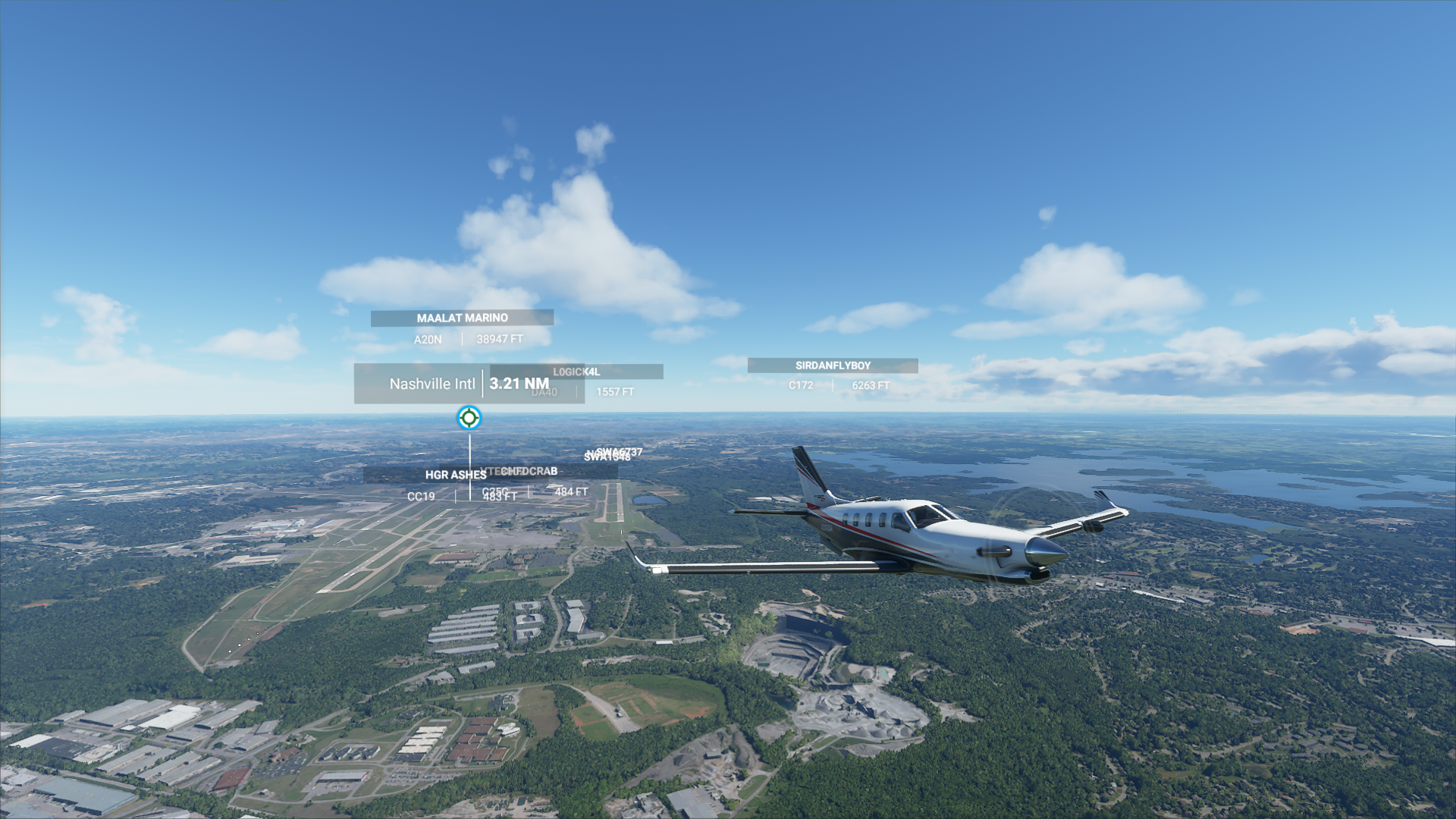 I cruised, uneventfully at FL270 and began my descent into Erie, PA with a really nice view of the Lake.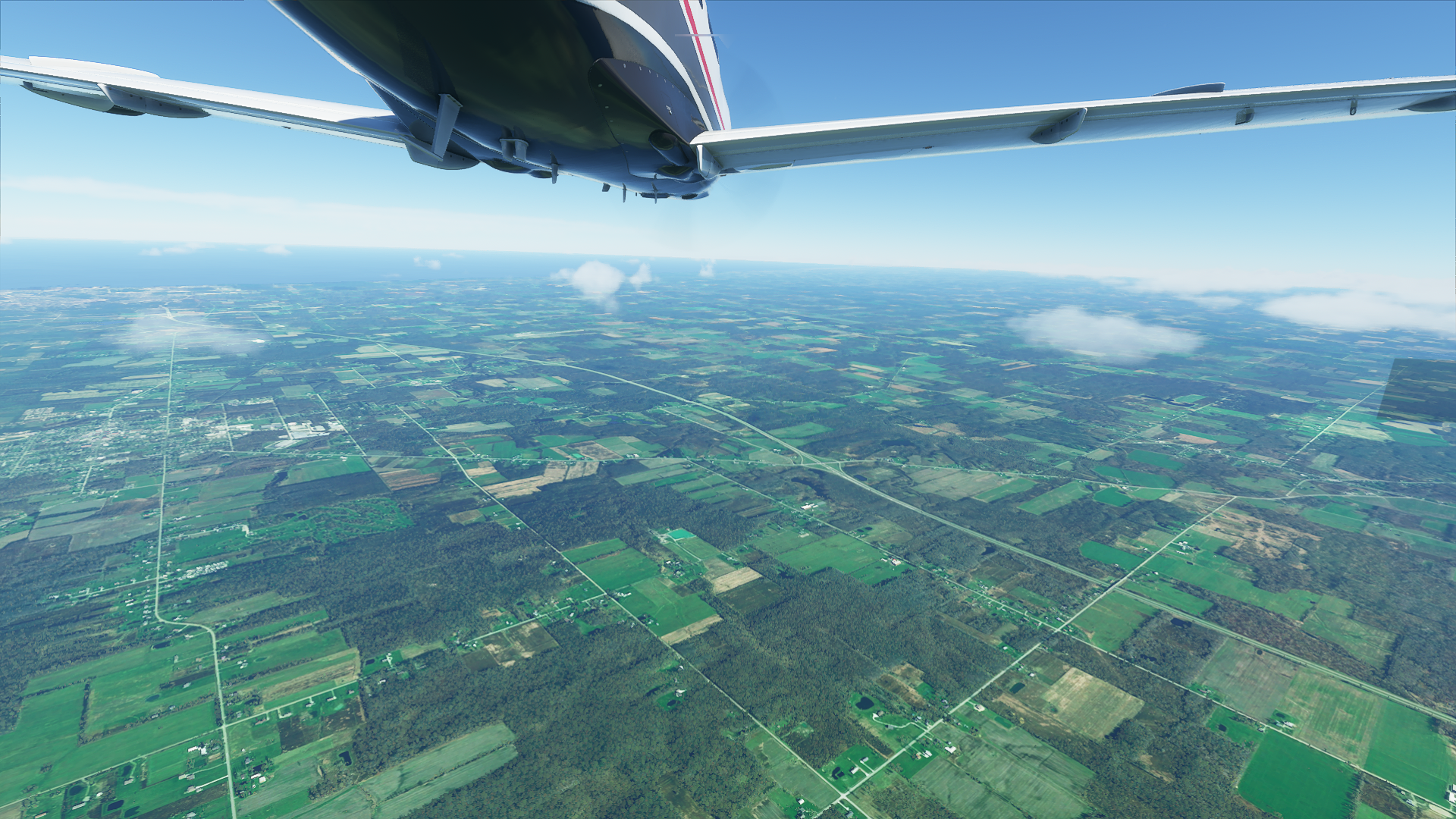 I entered into my approach to runway 24 and enjoyed an amazing view of the lake all the way down.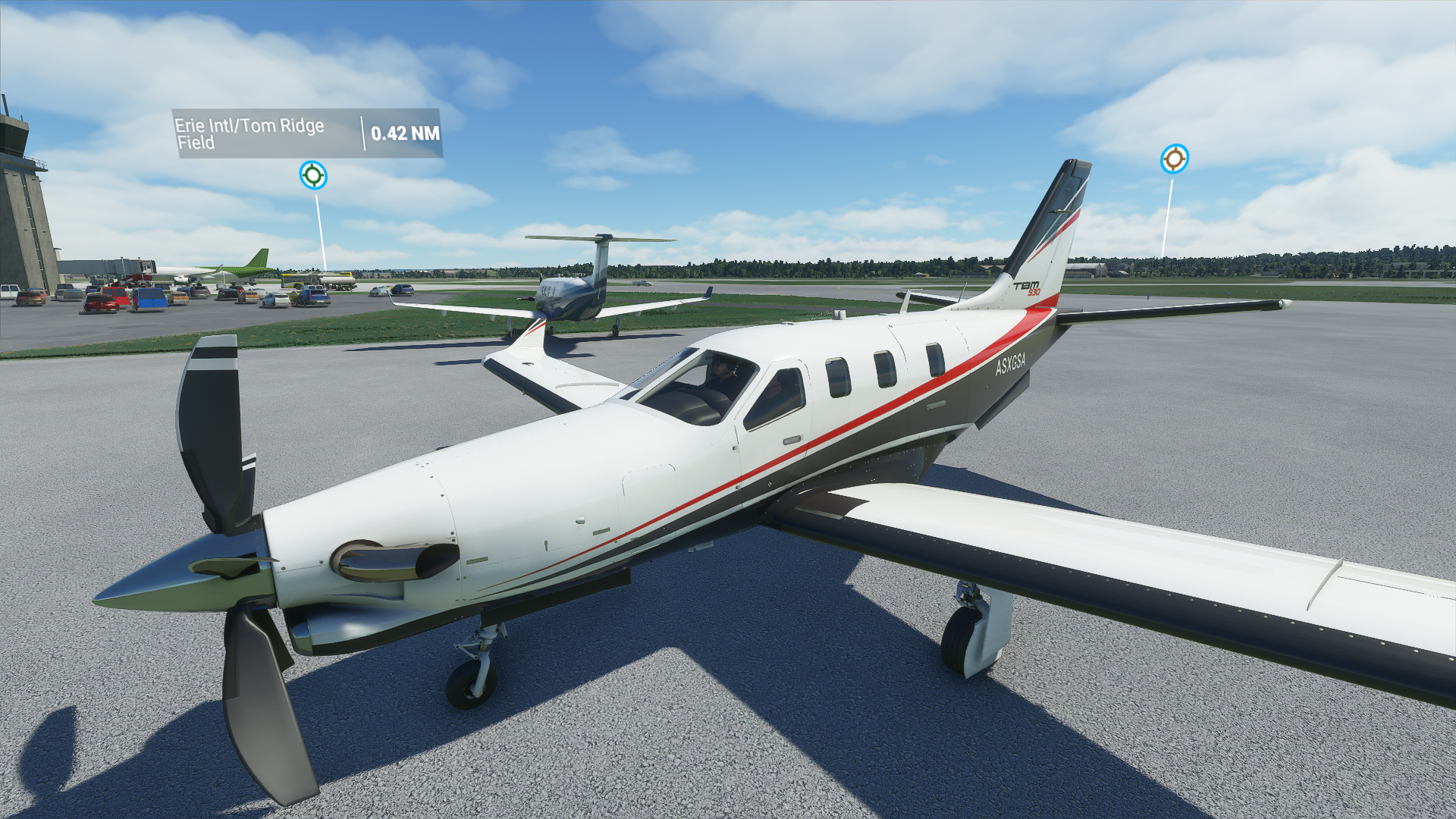 Leg 3: Erie, PA (KERI) to Montreal, Quebec (CYMX)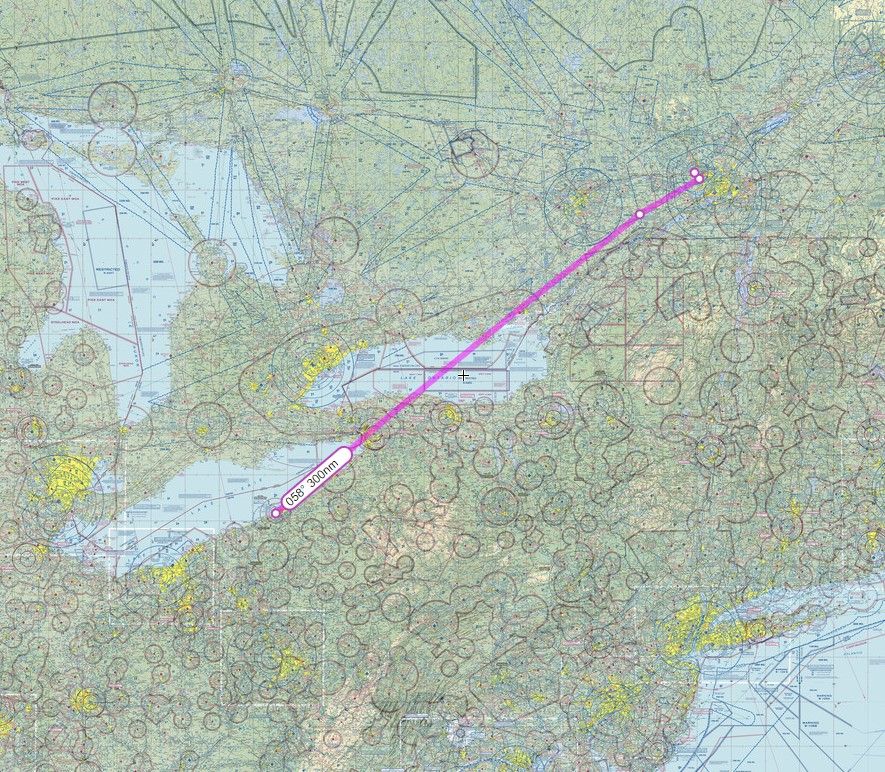 I departed IFR to KERI heading northeast along the lake shore as clouds were beginning to roll in.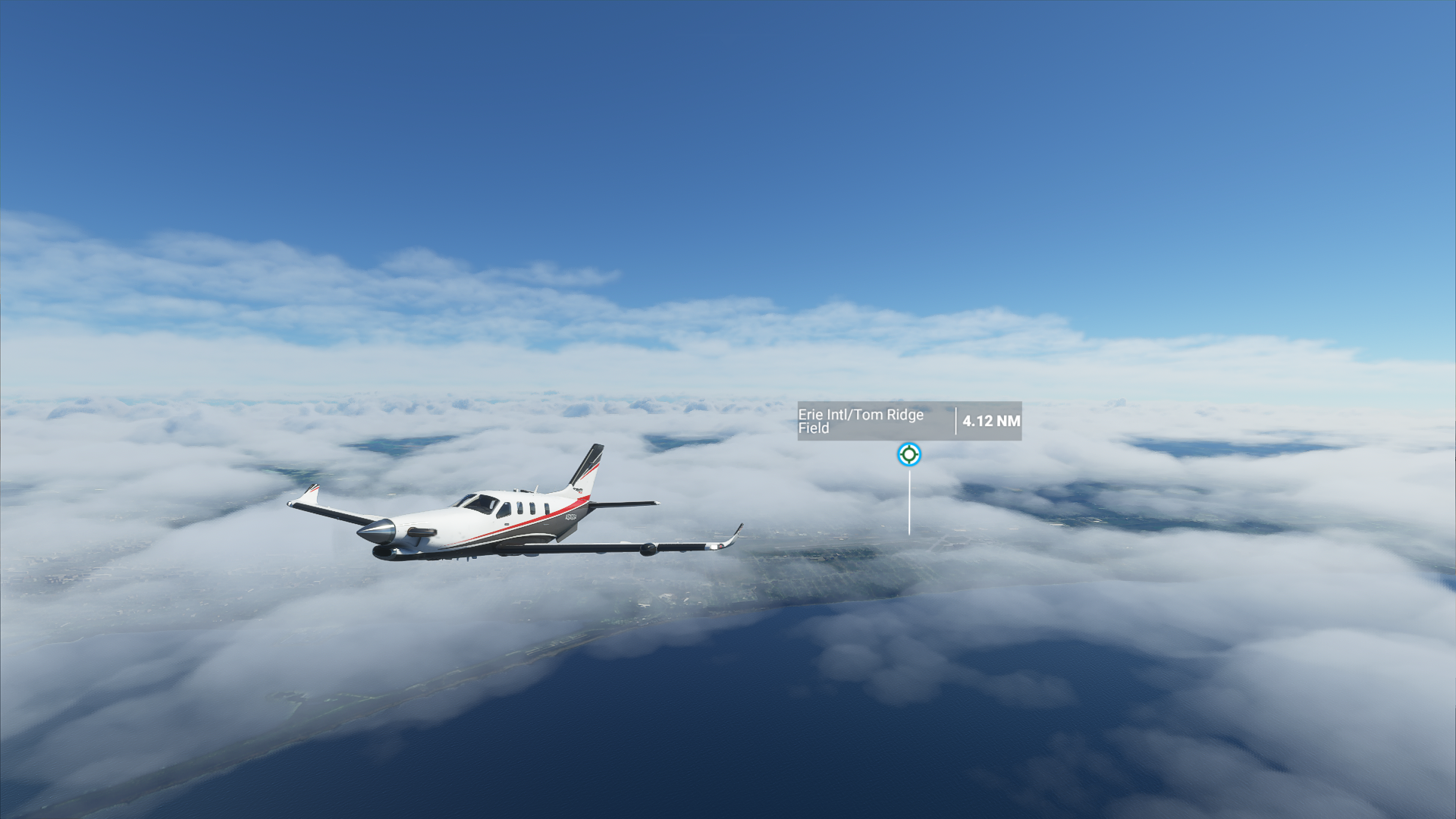 This was the first leg of the flight without nice weather. This cloud cover got more and more dense as this flight continued and I headed toward Montreal where METAR reported rain and low visibility.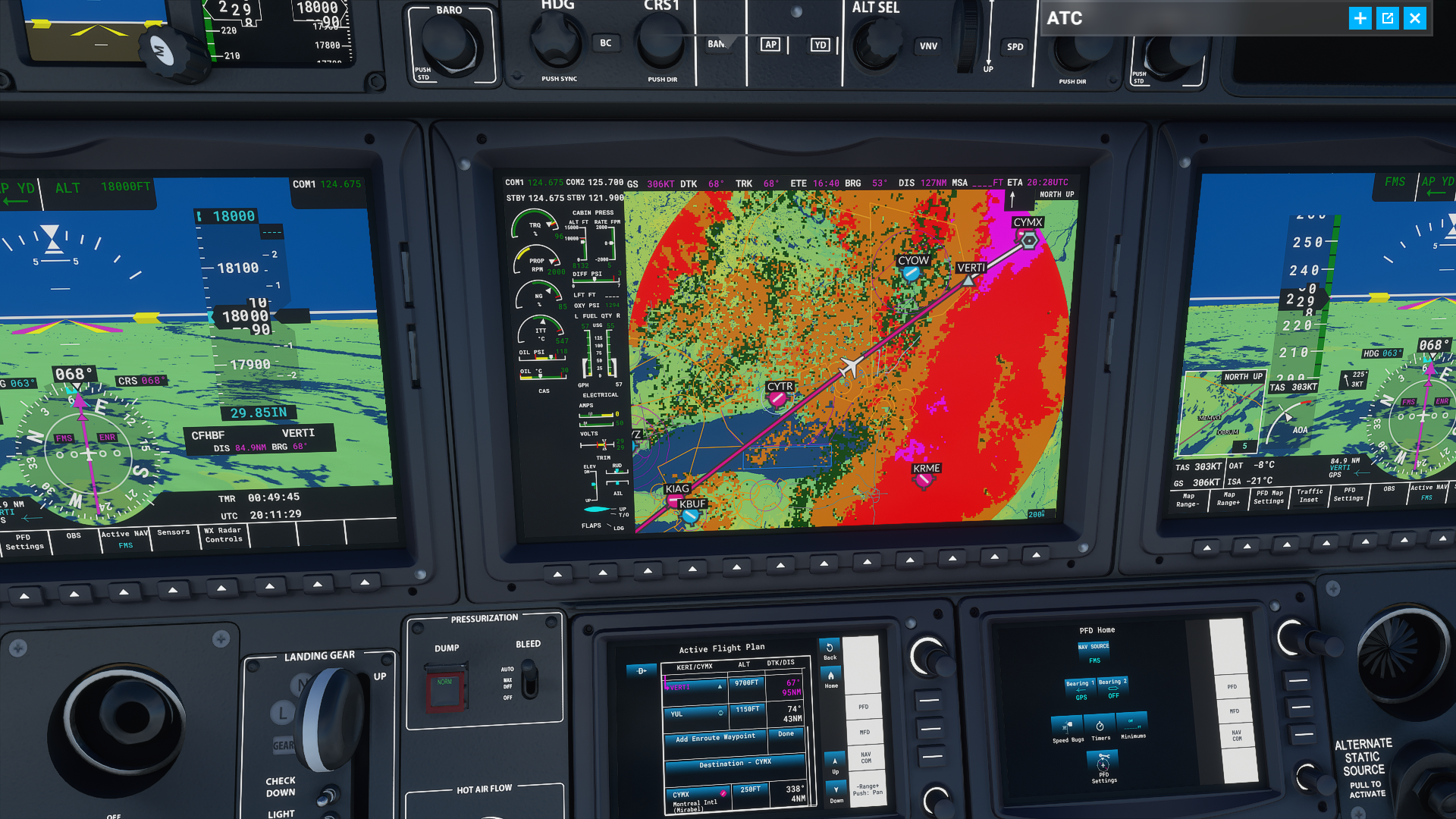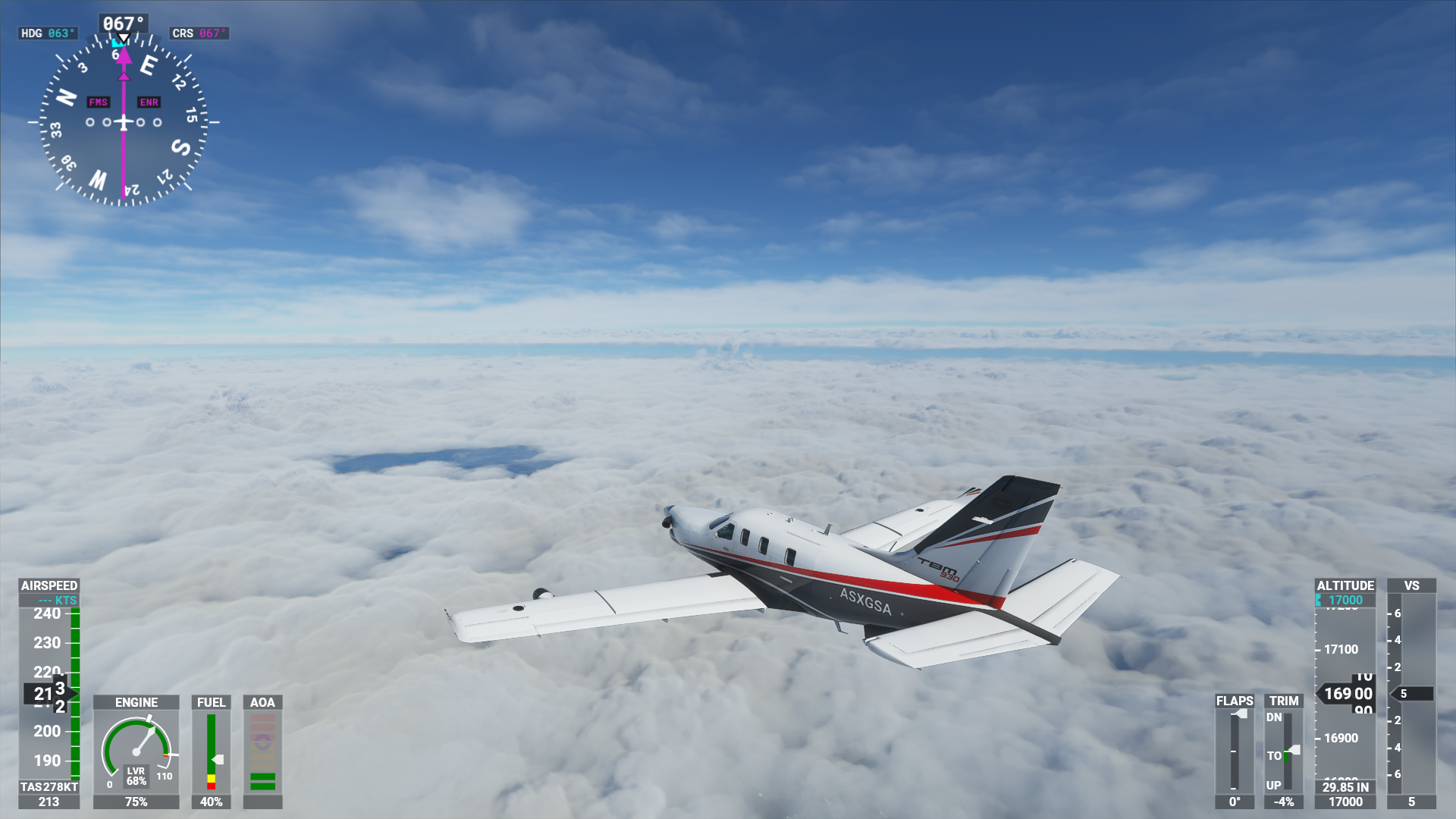 Conditions worsened as I approached Montreal and I was given ILS 24 approach, and my trip down was completely in and out of the clouds the entire way.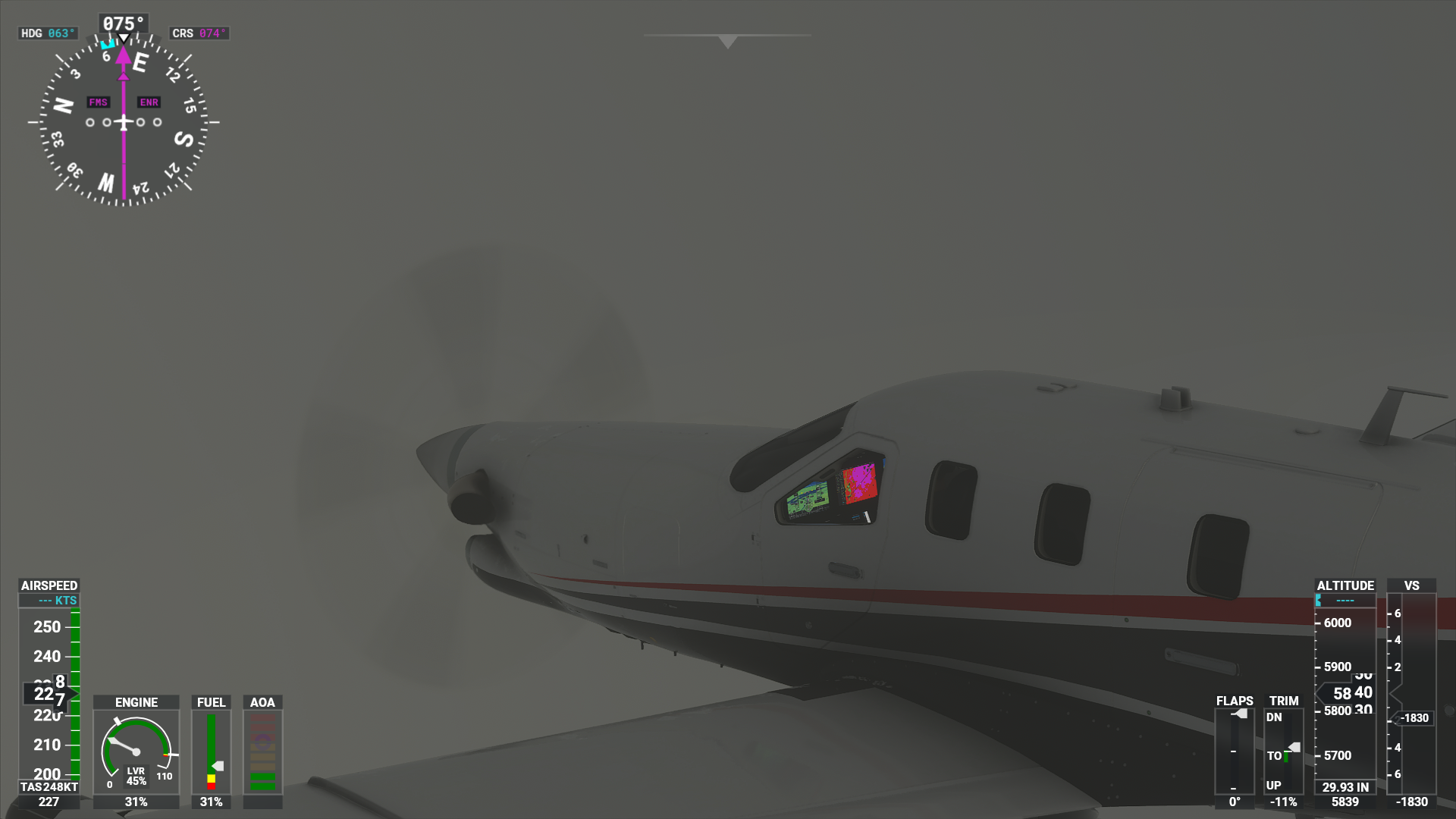 It wasn't until 700 ft that I broke out of the clouds and had visual reference with the runway.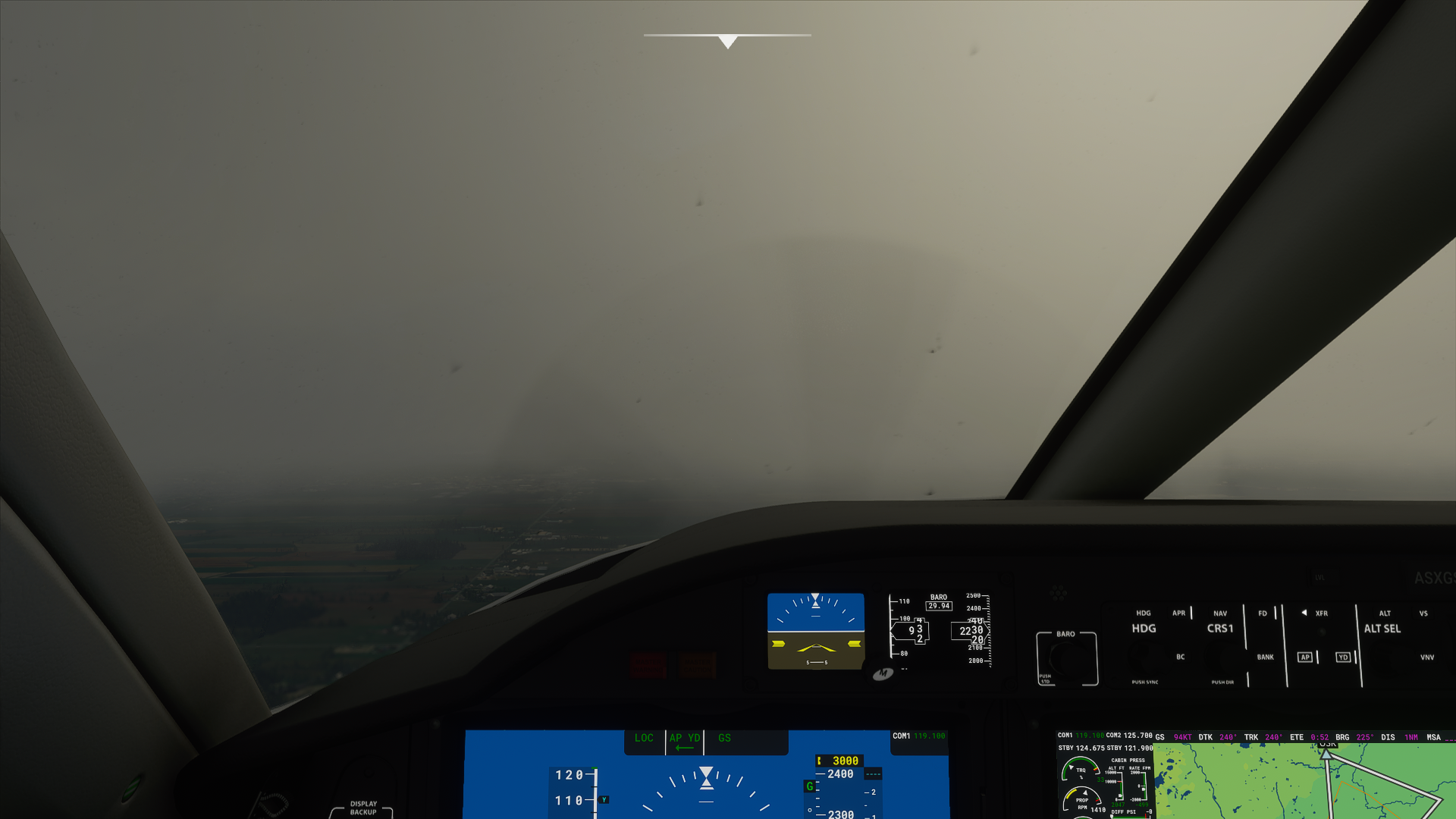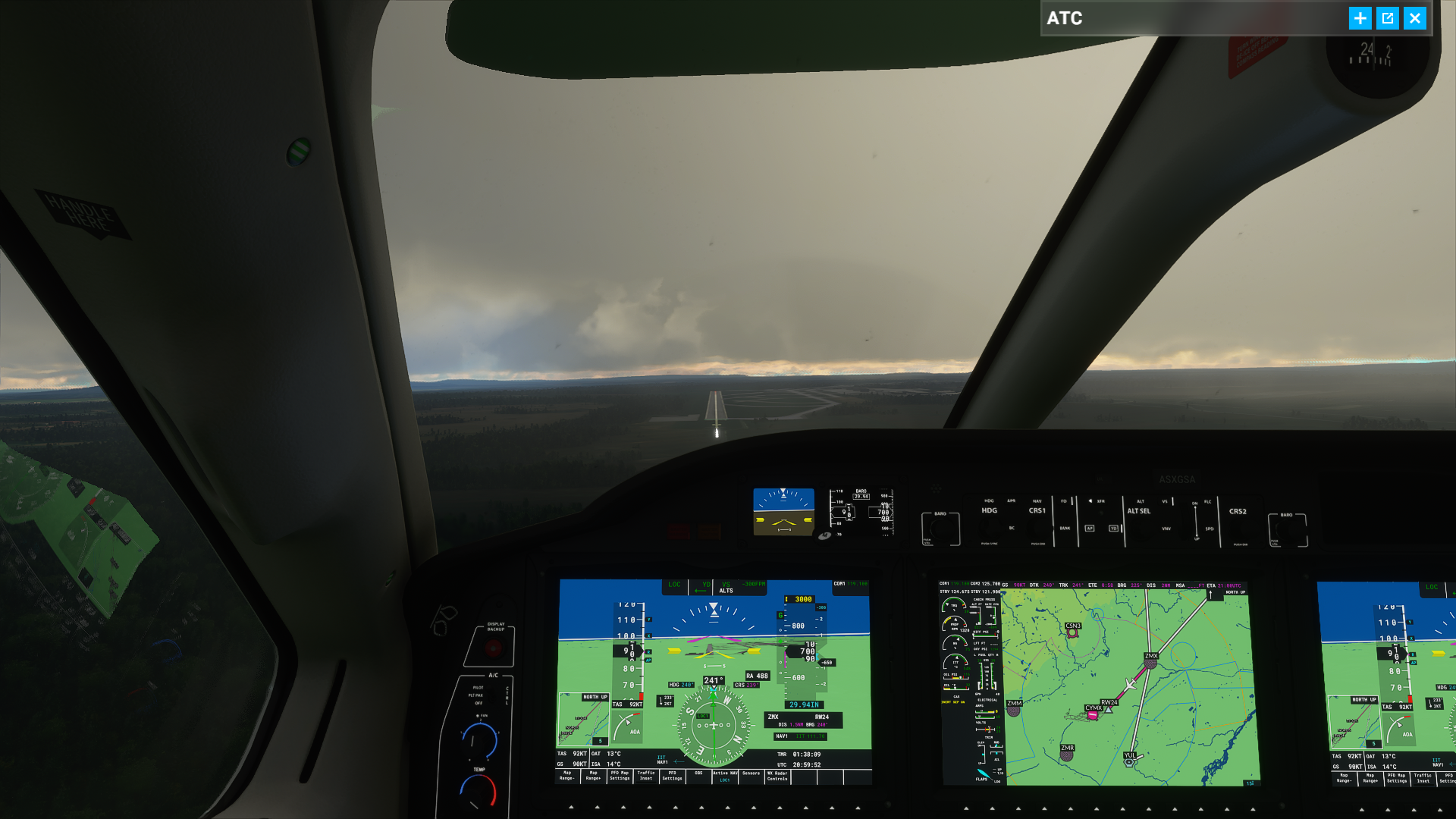 The ILS landing was straight forward. I landed, taxied to parking, and shutdown for the first stop outside of the US.