Canada, Greenland, and Iceland (World Tour Part 2)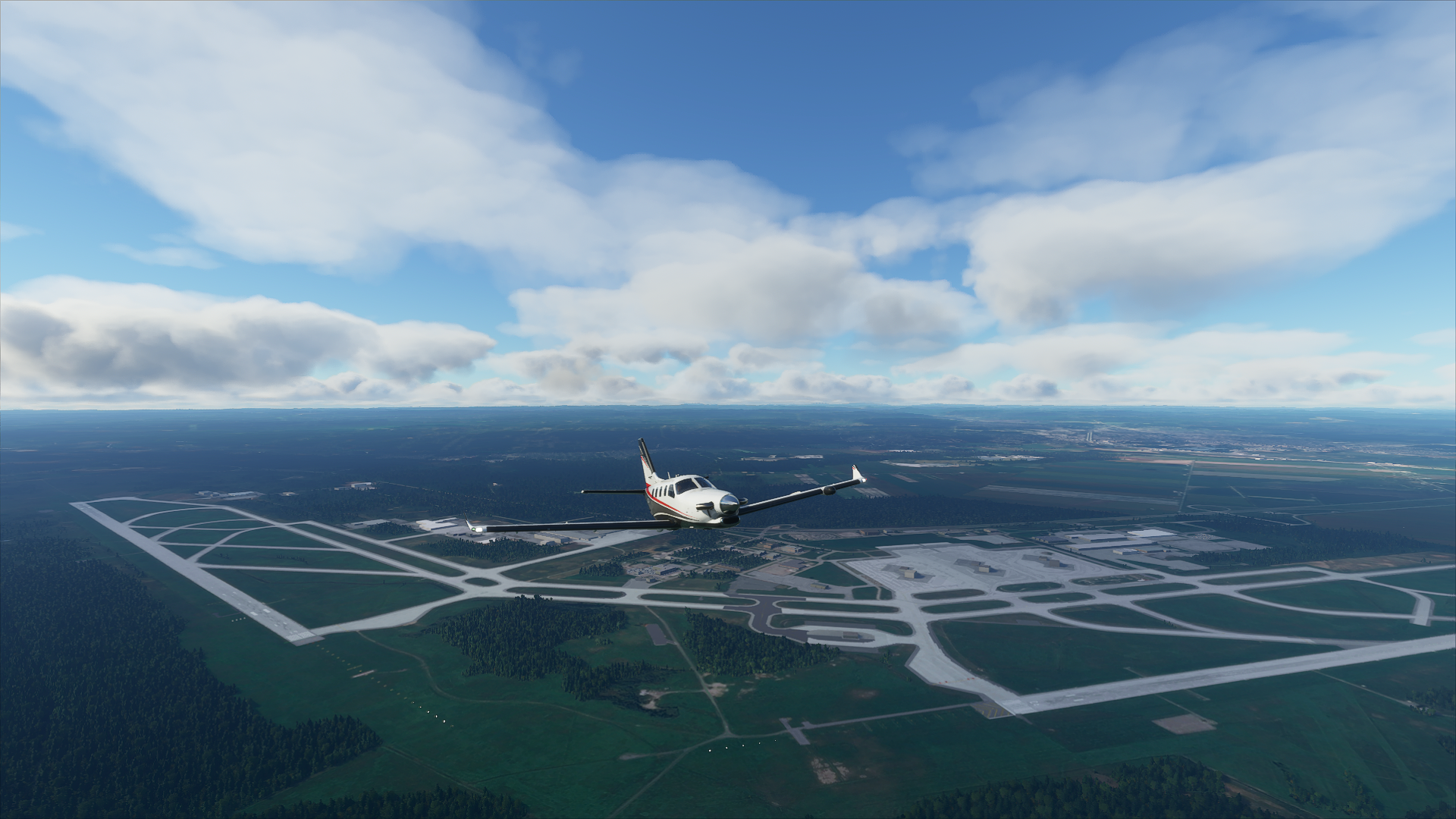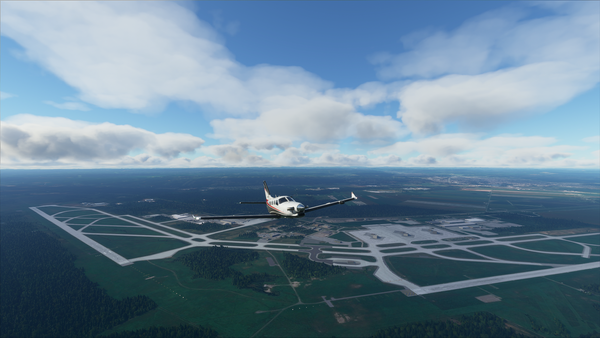 After successfully landing out of the USA I began the legs of the trip through Canada. I planned for a stop or two in Canada then to cross the ocean to Nuuk Godthab Airport in Greenland and then to Reykjavik Airport in Iceland.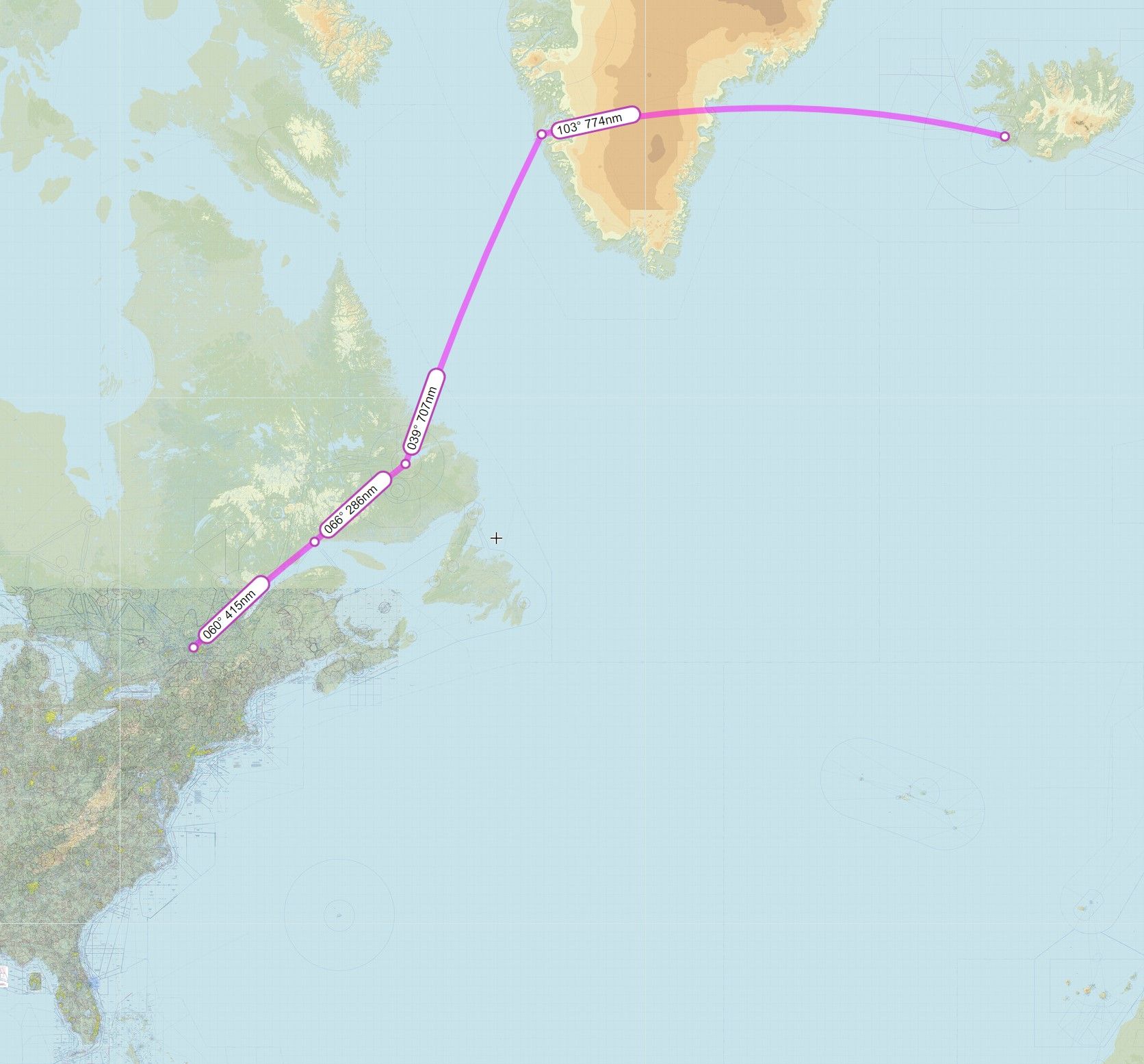 Sept-Îles Airport (CYZV)
The first stop was at CYZV. It was a pretty cloudy flight with thick, overcast clouds on the descent.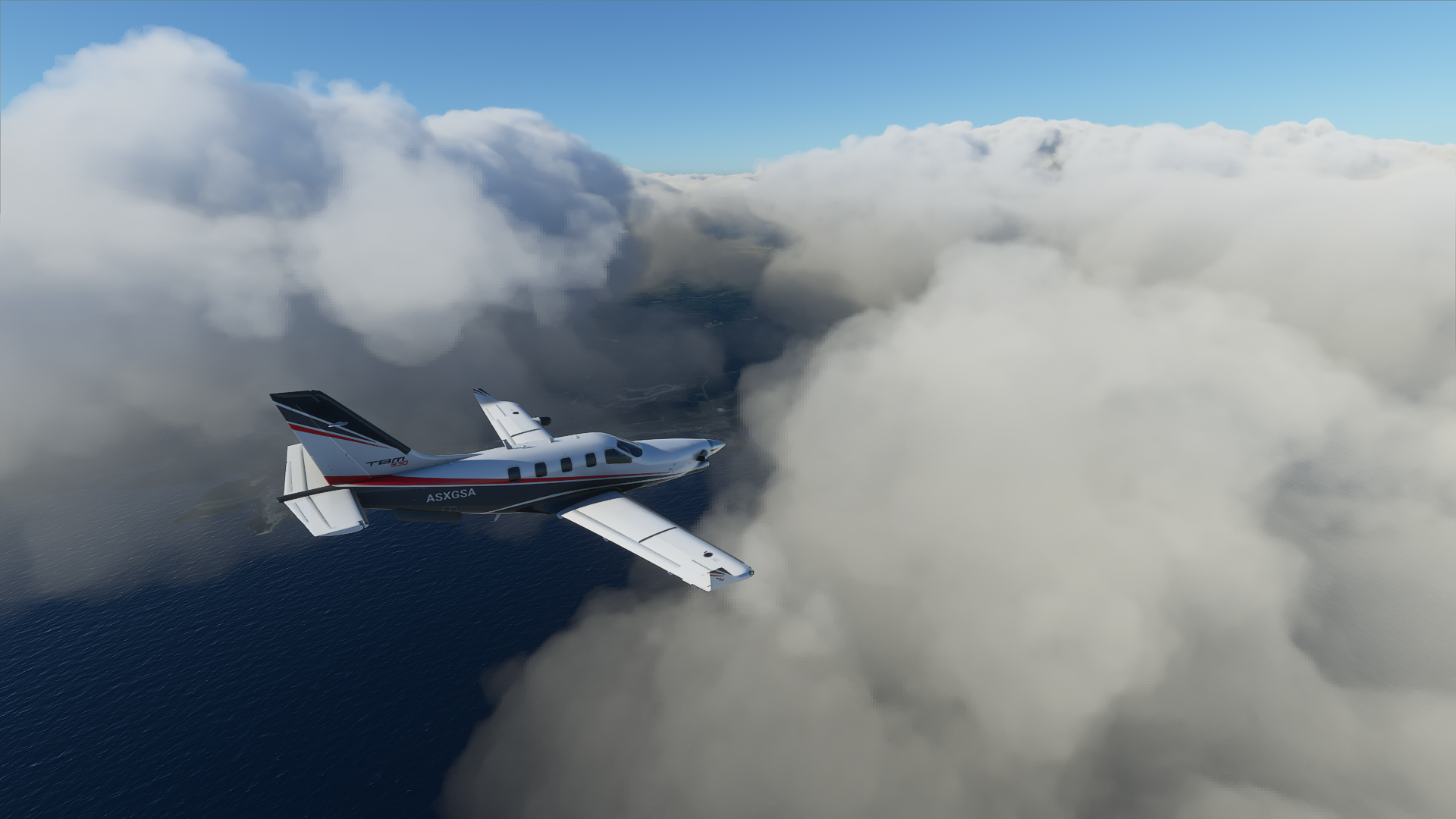 But after breaking through the clouds I flew along the coast-line until the airport was in sight.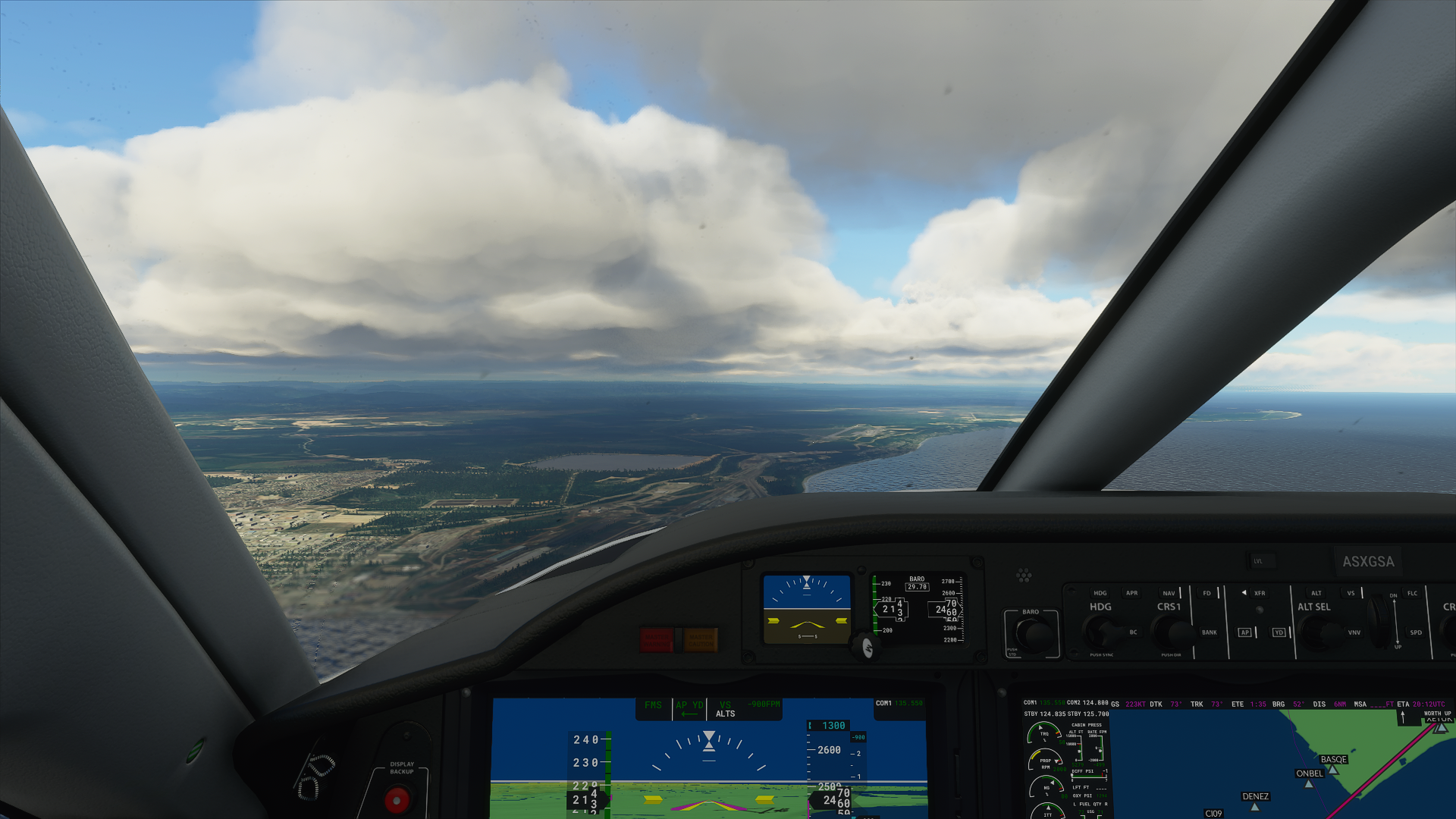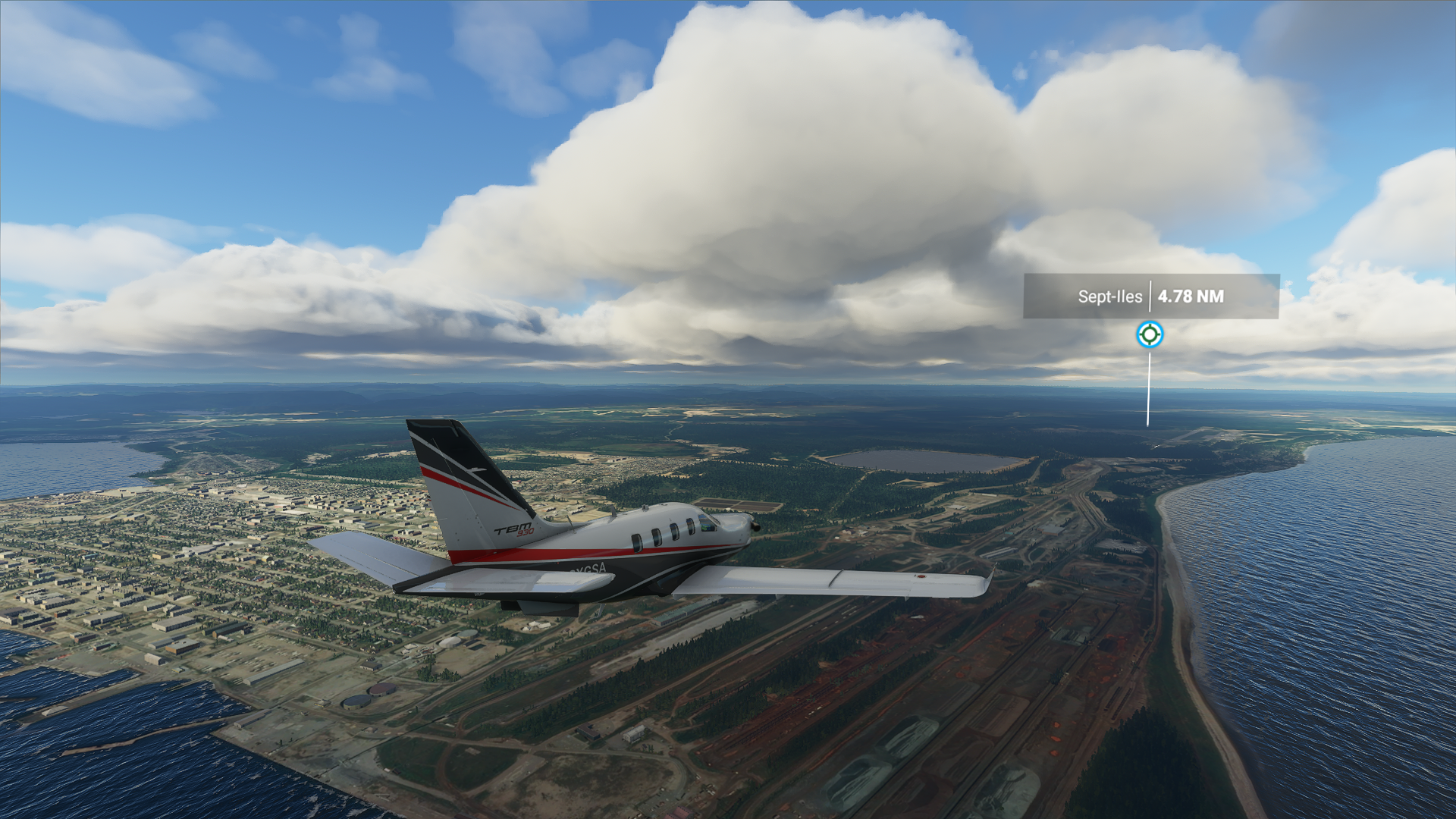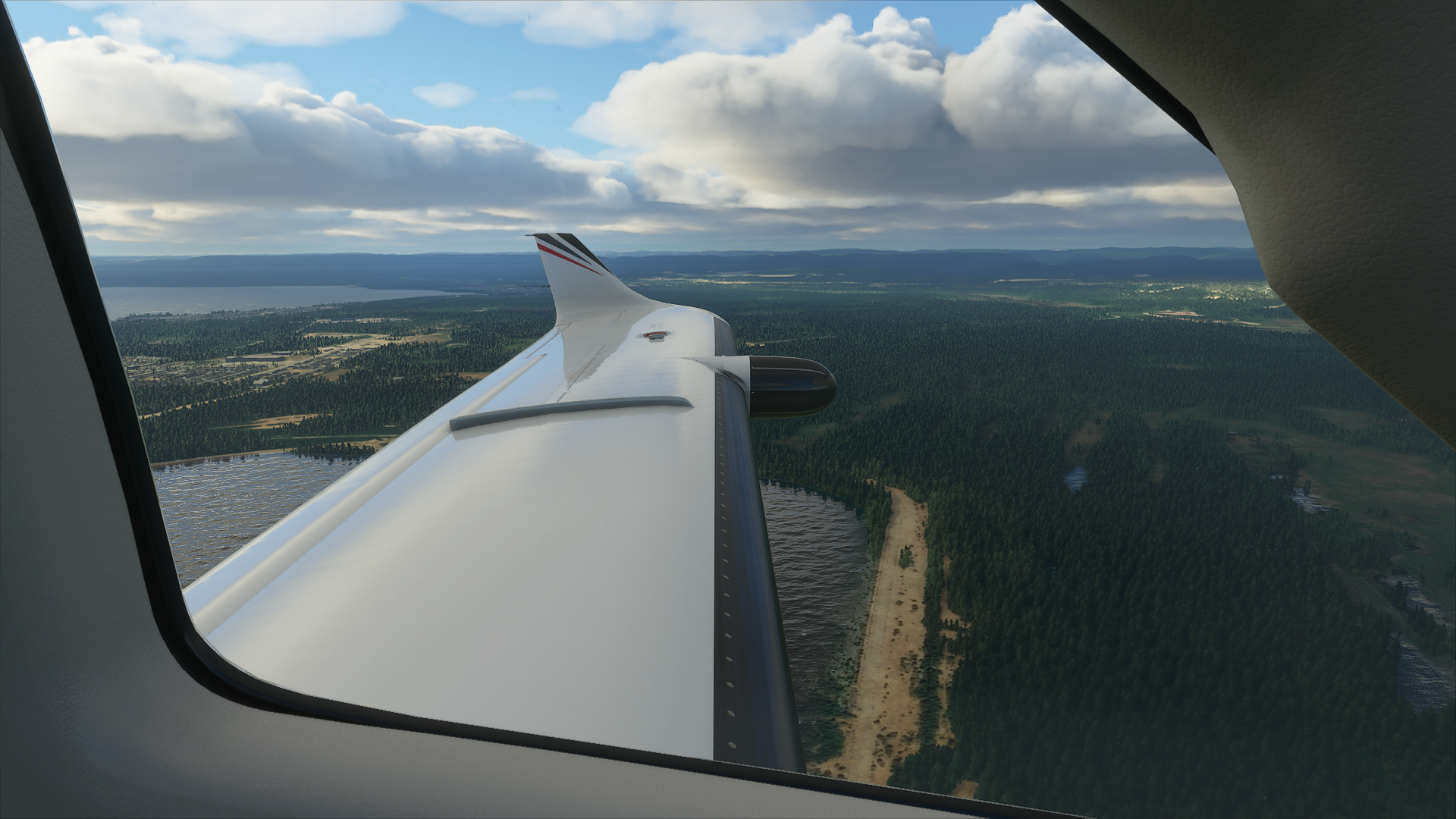 I circled around the airport and did a visual approach onto runway 27, landed, and ended this leg of the trip.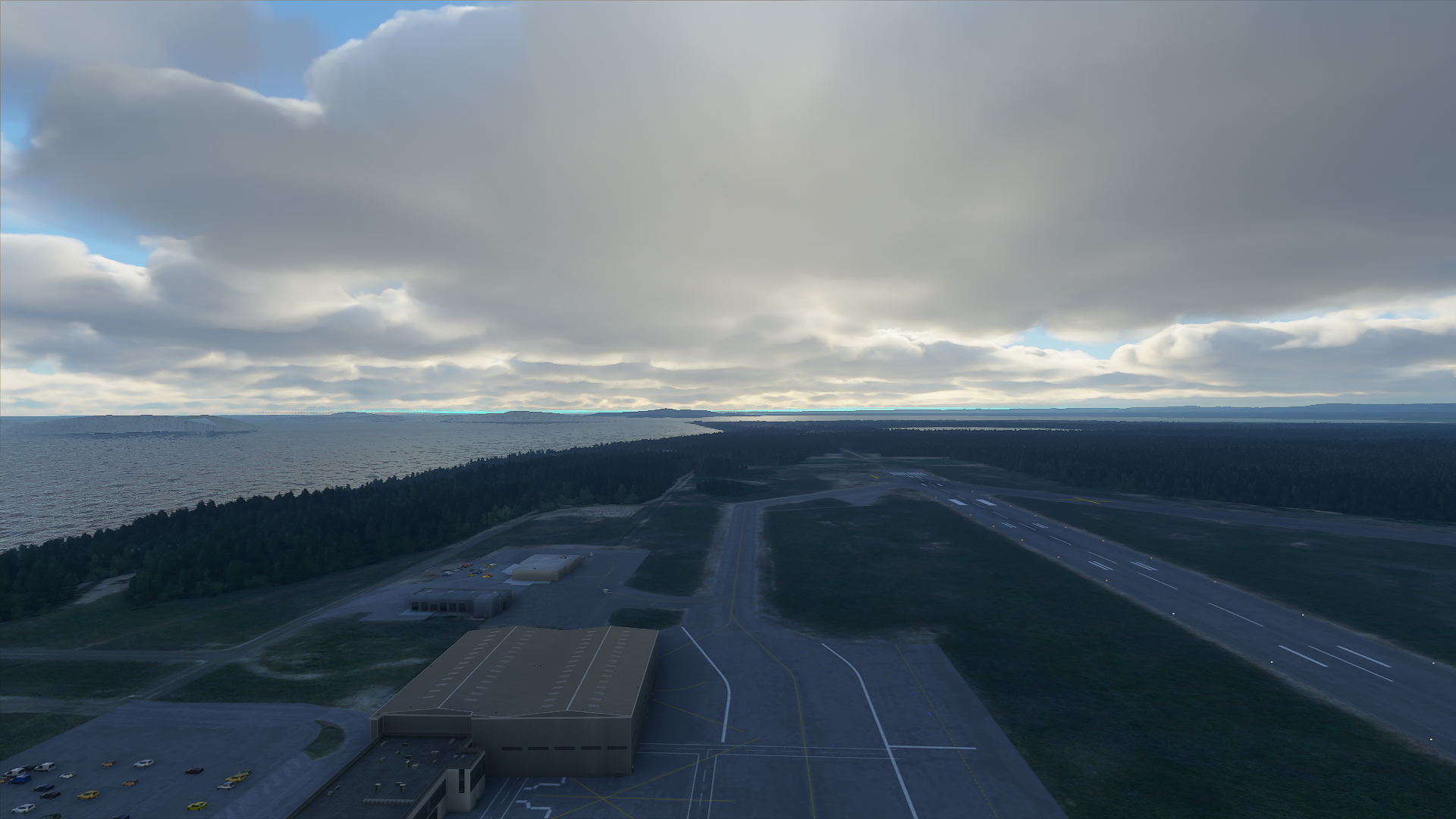 Goose Bay Airport (CYYR)
By the time of my departure from CYZV the clouds has completely cleared and it was a clear skies departure as I headed towards CYYR.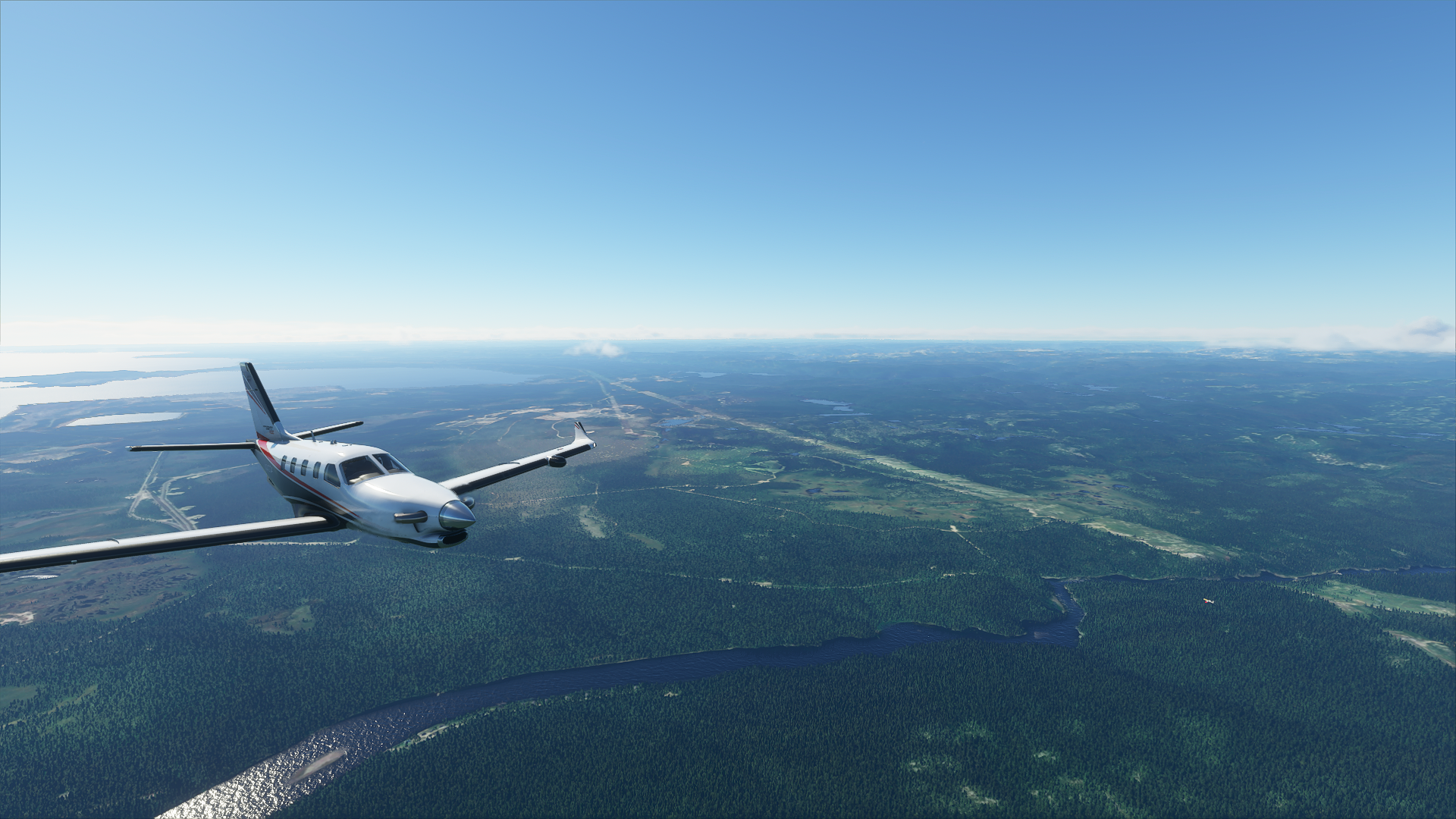 However, en route the clouds started picking up and it was another cloudy descent down into Goose Bay.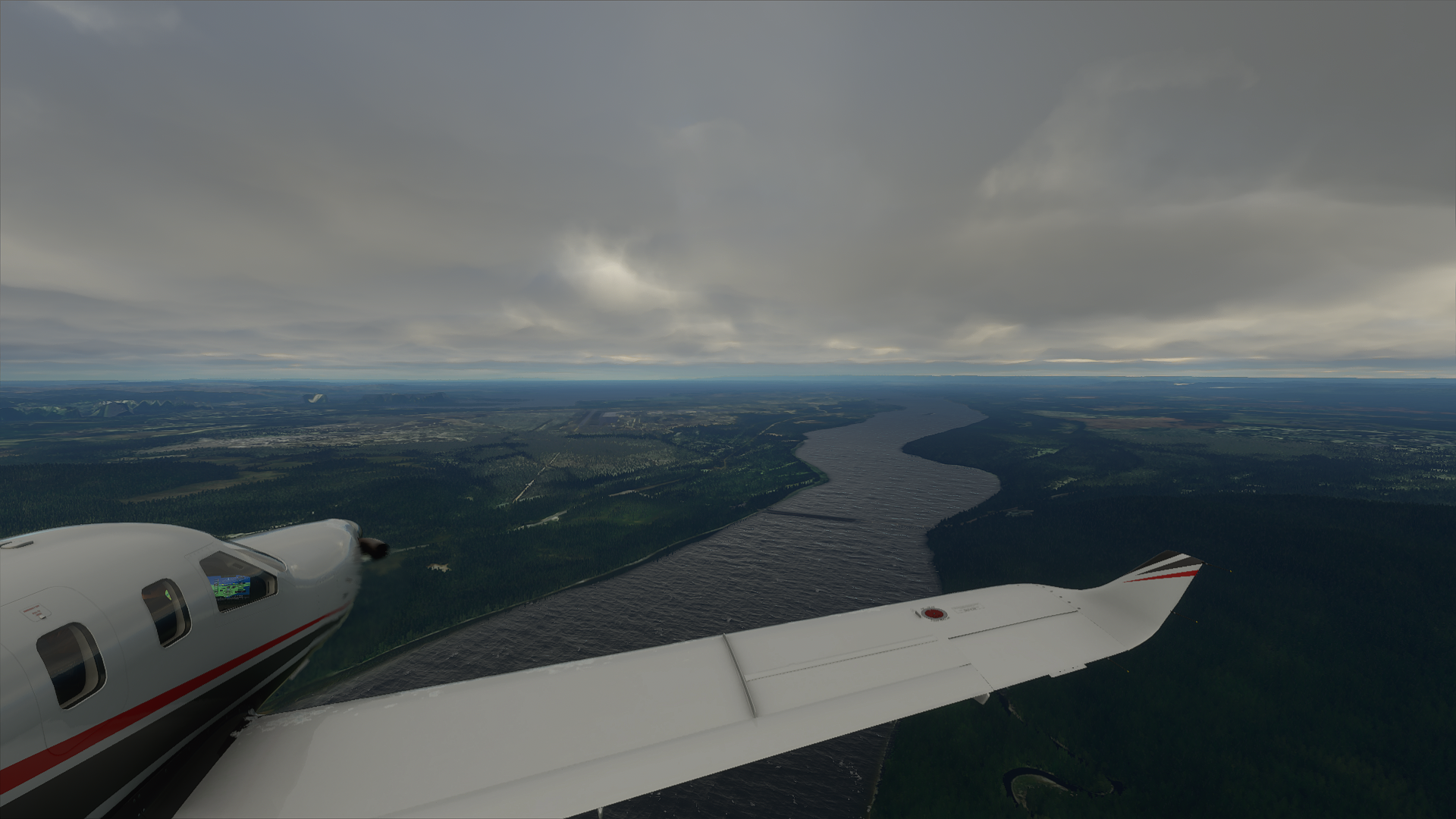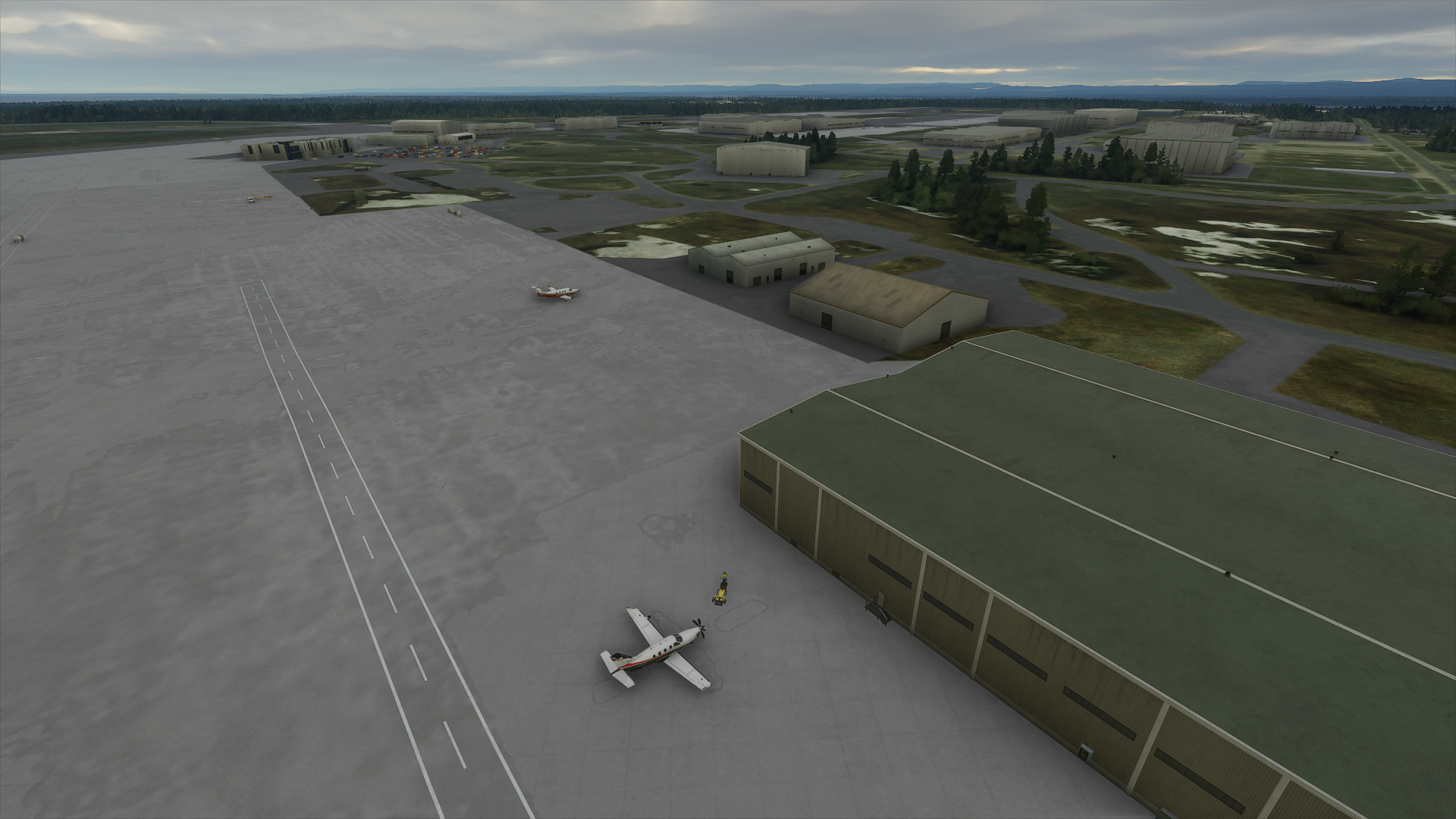 Nuuk, Greenland (BGGH)
After a cold and icy departure, this flight was a long trip over the vast nothingness of the Atlantic Ocean.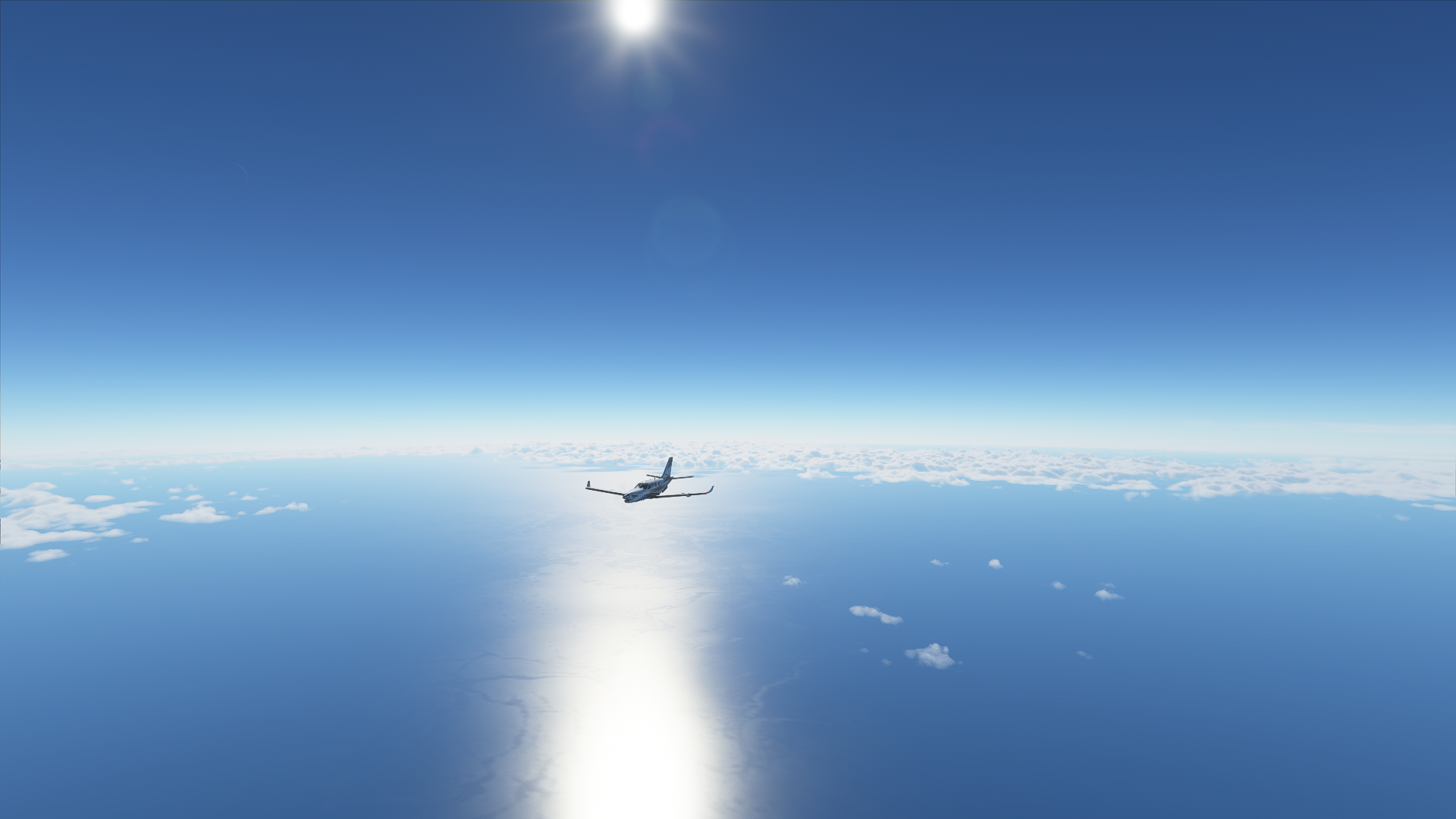 This sunny and blue skies flight rapidly changed into a cloudy IFR descent into Nuuk.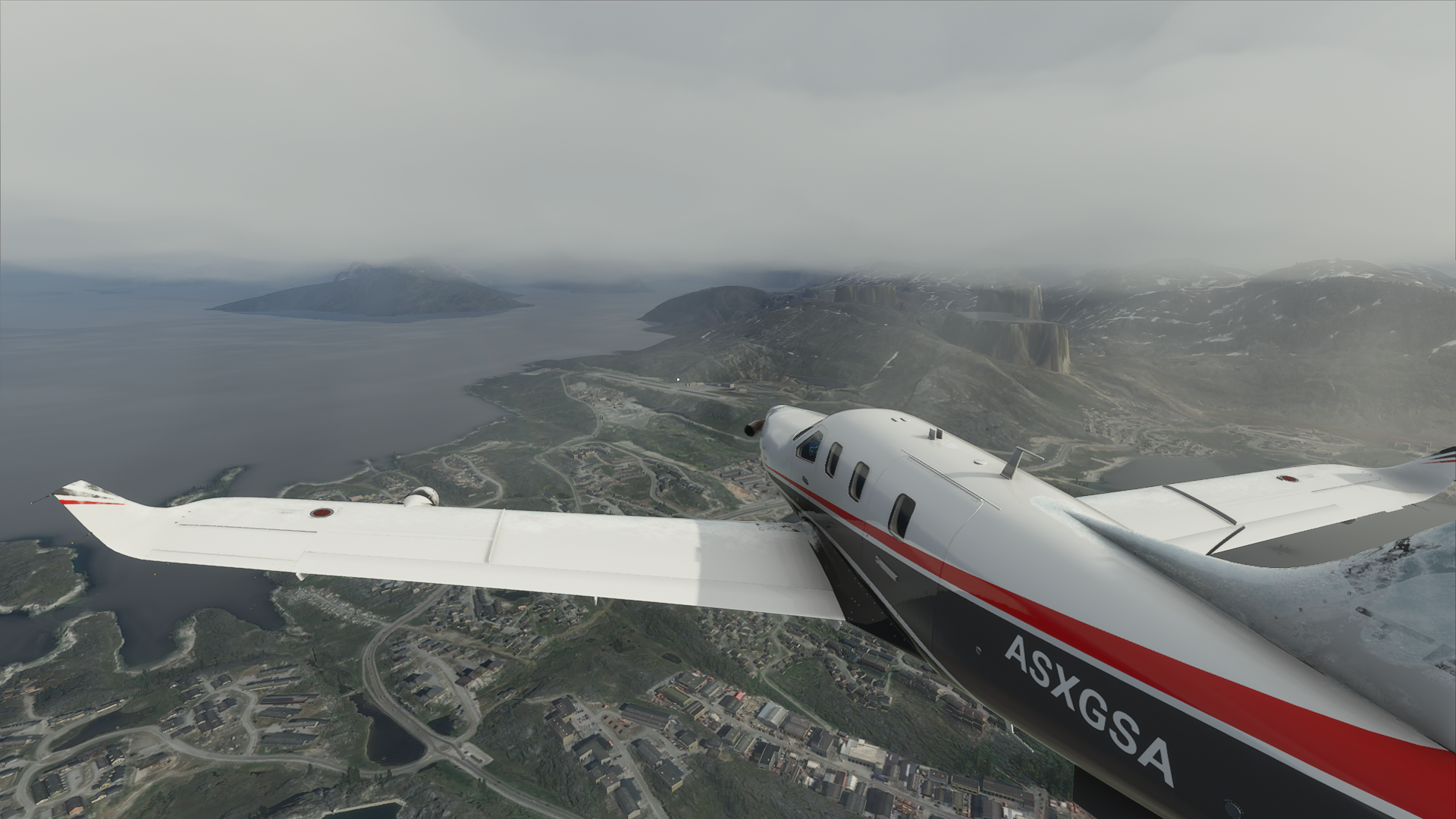 Reykjavik, Iceland (BIRK)
Departing Nuuk, some pretty beautiful scenery quickly devolved into some horrible looking glaciers.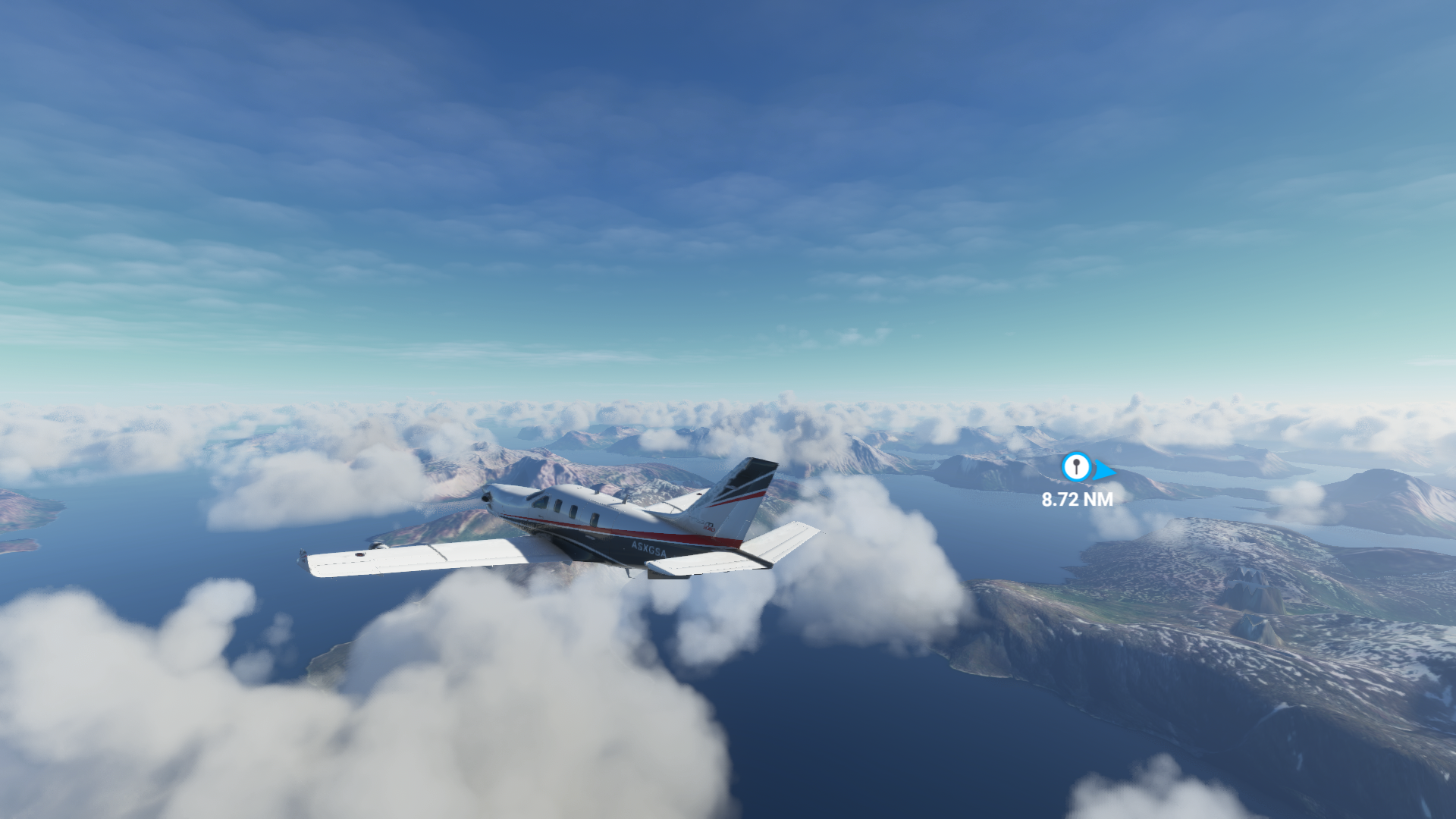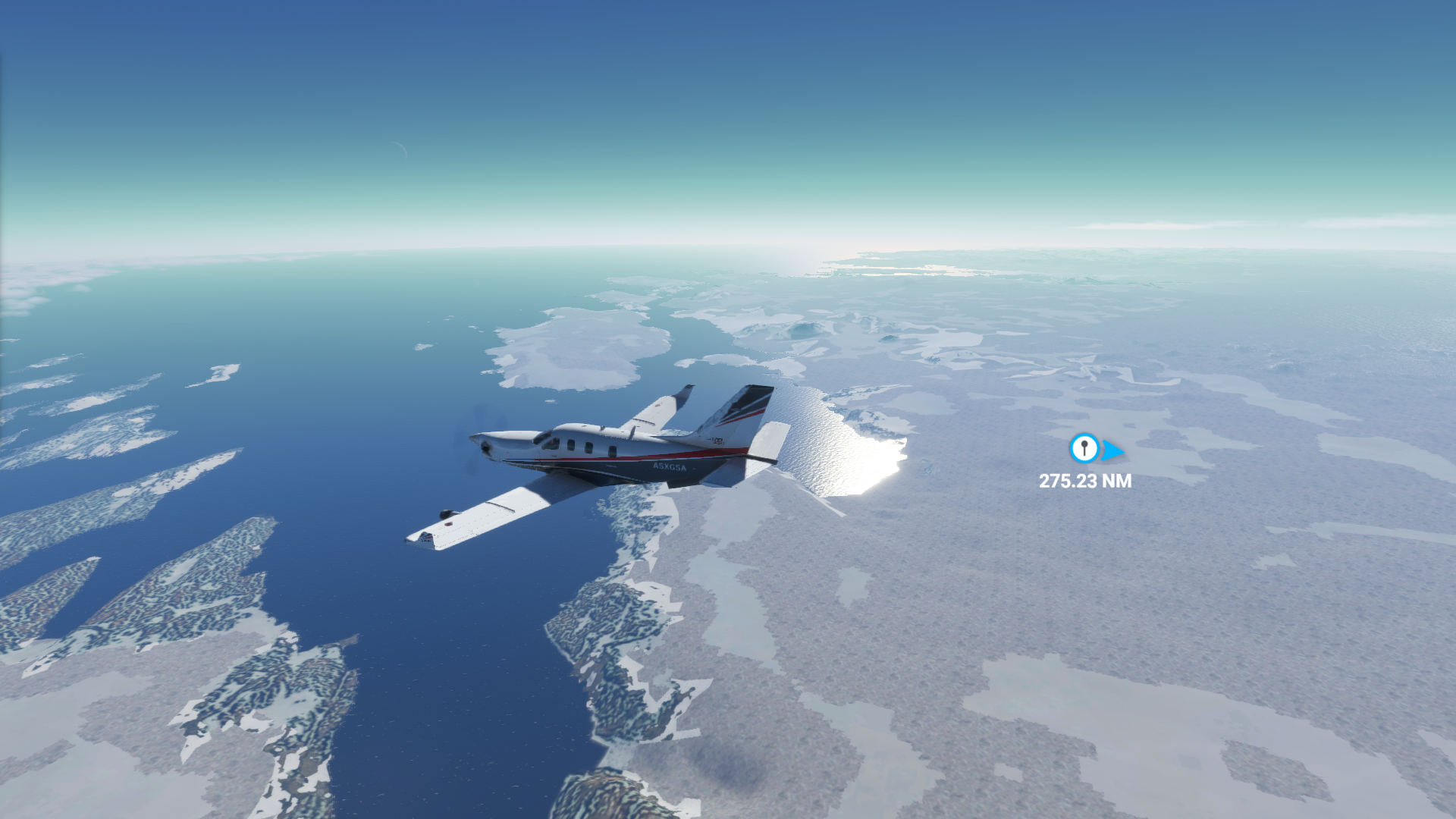 I had higher hopes for this scenery in MSFS 2020, but honestly, I am not surprised. There is just not a lot here. There is no reason to expect high quality satellite imagery.
After flying over another stretch of ocean, we had another cloudy descent into Iceland.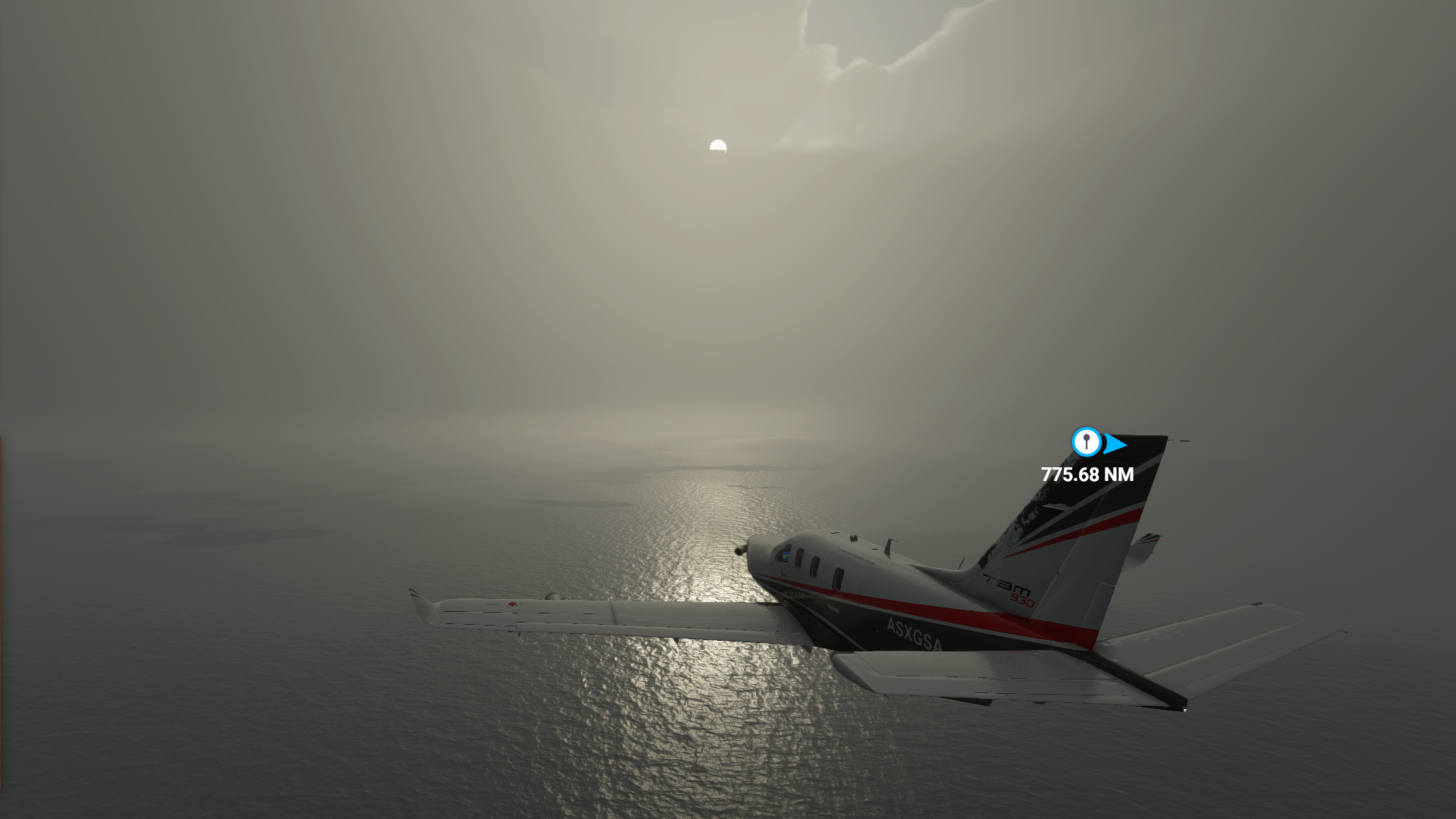 It got better as I approached the airport. And here I took another rest before starting my journey into Europe.